Big Daddy Weave singer finds hope in 'Heaven Changes Everything' after brother's death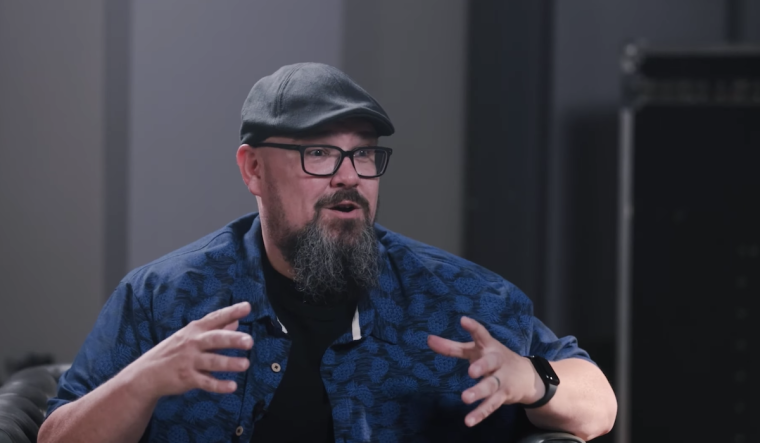 Mike Weaver, lead singer of the Christian Band "Big Daddy Weave," opened up about how writing the song "Heaven Changes Everything," released earlier this year, has helped him cope with the grief he's experienced since the death of his younger brother. 
The 47-year-old Christian vocalist and guitarist told K-LOVE in an interview shared on YouTube Tuesday that his perspective on Heaven has changed for the better after the death of his brother, Jay Weaver, who was the bass player in Big Daddy Weave. 
Jay Weaver died on Jan. 2, 2022, at age 42. He battled chronic health conditions and endured multiple hospitalizations before succumbing to complications from COVID-19. 
Mike Weaver revealed that since his brother's death, he has relied on God for strength and has developed a stronger belief in the eternal hope of life after death that comes with faith in the Father by way of salvation through Jesus Christ.
"It's about perspective. … It hurts when you lose somebody. We go through stuff that doesn't make sense in life, it's hard. But the idea that this is not all that there is, this is not the end. The enemy wants to sell the lie that whatever the low part of your story is, is the end of your story. That's not true for us," Weaver told K-LOVE. 
"As believers, the greatest hope that we have is always ahead of us. … That changes how we see stuff today. It changes how I go through today. I don't grieve like somebody who doesn't have hope. That's what the Bible says. That's what 'Heaven Changes Everything' to me is about: perspective." 
Weaver said when he was going through a rough patch throughout his season of grief, the "greater songwriting community in Nashville really showed up for me." 
Christian musician and songwriter Matthew West and another songwriter, Jeff Pardo, sat with Weaver one day and they listened to him share his painful emotions.
The things the three talked about gave them the idea for the song, "Heaven Changes Everything."  
"Songwriting is a great way to process stuff that you go through. … These guys, they're just amazing songwriters. But at the moment, in the room, they're just like, letting me say it. Just letting me get it out. And I'm just sharing about the hurt," Weaver recounted.  
"At some point, you know, I'm just like, 'I don't know how people deal with this who don't know Jesus. The hope of Heaven changes everything about everything.'" 
Weaver said that his late brother was his "best friend," "partner in ministry" and "the hub in the middle of the wheel in Big Daddy Weave," and without Jay Weaver, he said, there is now a "big void" in the band. 
The song "Heaven Changes Everything" is a representation of the heartache Weaver said he feels from missing his bandmate and brother.
He said he wants to use his grief to spread hope to others. 
"This is our mission: to go and share hope. We share hope by just being real about the stuff that we go through and sharing where we find Jesus in those places. And where I find Jesus in that, is looking forward. I know His presence is here to comfort me," Weaver said. 
"But then I also am looking forward to the fact that when my brother stepped out of this life, he's seeing stuff I'm dreaming about. … That begins to change even the way that I feel today as I think about one day when I step through." 
To buy tickets for the Big Daddy Weave concert dates, visit the Heaven Changes Everything tour site here.
Nicole Alcindor is a reporter for The Christian Post.