'Bigger Than Life' Christian Radio Personality Frank Pastore Dies
Christian radio talk show host Frank Pastore, who was described by his colleagues and friends as "larger than life," died Monday, one month after a motorcycle accident on a Southern California freeway left him in a coma. He was 55. In perhaps prophetic words on the same night as the accident, the former Major League Baseball pitcher had talked about a strikingly similar scenario in which he said his soul would leave his body.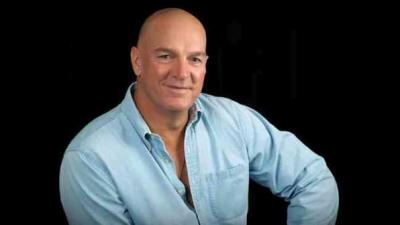 In a discussion about life after death, Pastore said, "I mean look, you guys know I ride a motorcycle don't you? So, at any moment … I could be spread out all over the 210 (Freeway), but that's not me, that's my body parts."
His pastor, David Rosales of Calvary Chapel Chino Valley, released a statement in the afternoon.
"It is with sorrow mixed with joy that I share with you that my dear friend Frank Pastore went home to be with Jesus today," stated Rosales. "[Pastor] David Bustamante and I went to pray for him, and while we were there he passed gently into the loving arms of Jesus.
"Frank was a bigger than life kind of guy, and over the many years I have been his pastor, he became a true voice for Jesus as he hosted his daily talk show on KKLA. Our love and prayers are for Gina, Frankie, and Christina, as well as his precious grand baby.
"Ps 116:15 reads, 'Precious in the sight of the LORD is the death of His saints.' Indeed, Frank is now beholding the face of the one he faithfully served, and knowing this is what gives all who loved him joy. Please keep his precious family in prayer as so many arrangements now need to be made, and the grief will be great. We will hold a memorial service here in the near future, and the date will be announced for those who might be able to join us. The Lord gives, and the Lord takes away. Blessed be the Name of the Lord."
Russell Shubin, director of National News and Public Affairs Salem Communications, told The Christian Post that he became friends and partners with Pastore shortly after he auditioned for radio. The Frank Pastore Show is broadcast from radio station 99.5 KKLA in Glendale.
"Frank was an enormous talent with a larger-than-life persona that you could not help but love. His very formidable training in theology, apologetics and philosophy helped make him great at what he did, yet that training was never, never held out as a badge of pride," Shubin said. "He was always approachable, always humble. He knew he was a recipient of God's grace – and he wanted to share Christ's redeeming work with others. That's what he did, every day. And he did it so very well. He will be greatly missed."
He added, "In the world of radio hosts, there are all sorts of personalities. Oftentimes, humility is not the first word that comes to mind to describe them. But with Frank, it actually is the first word that comes to mind. Frank was a team player. He wanted to help. He wanted to serve and he did so with a joy that was contagious. Through his joyful contribution day in and day out he made Christ attractive as well. He will be greatly missed."
Pastore was on his way home after the broadcast of "The Frank Pastore Show," his three-hour daily talk-radio program about social and political issues from a Christian perspective, when the accident occurred. He suffered major head injuries after his motorcycle was sideswiped by a car that swerved into the carpool lane of the 210 Freeway near Buena Vista Street in Duarte, said California Highway Patrol officials.
The Frank Pastore Show received the prestigious NRB (National Religious Broadcasters) "Long Form Radio Program of the Year" award in 2011.
His testimony about accepting Jesus Christ into his life includes how he was transformed from a "practical atheist" and "evolutionist." His baseball career with the Cincinnati Reds was cut short after a line drive hit the elbow of his throwing arm.
Pastore wrote, "Then on June 4, 1984, in Dodger Stadium, all of that changed … I was cruising to a 3-1 victory with two outs in the eighth inning, when I made the pitch that eternally changed my life. Dodger Steve Sax rocked a 2-2 fastball off my right elbow and my whole world-view shattered in one painful instant. Immediately, I knew my arm would never be the same again, and my career, as I had known it, had come to a tragic end."
At the same time, he began to surrender to the possibility that God exists.
"As unlikely as it may seem, it was in the midst of all this that I was introduced to the concept that God was real. As I walked into the training room, my small but faithful group of friends – the Christians – asked me whether I would mind if they prayed for me. 'Of course you can pray!' I said. 'You can do anything you want if you think it'll help."
Pastore tells his life story in his book, Shattered: Struck Down But Not Destroyed.
Evangelist and Harvest Christian Fellowship Pastor Greg Laurie, a good friend of Pastore and his family, wrote Monday, "I am so deeply sorry to report that my friend Frank Pastore has died. I know that Frank is in heaven right now. He was a faithful follower and servant of Jesus Christ. I am confident Frank was welcomed into God's presence with the words, 'Well done, good and faithful servant…Enter into the joy of your Lord!' (Matt.25:21)."
Laurie continued, "After our son Christopher went to be with the Lord, over four years ago, I had many conversations with Frank, both on and off the air, about Heaven. Frank believed in Heaven with all of his heart and pointed many people there, and now he is in that wonderful place promised to all who trust in Christ. Let's all be in prayer for the Pastore family in these very difficult days ahead. May the God of all comfort help them know they are not alone. I will miss Frank, but I know I will see him again."
Christian apologist Mark Mittelberg, who has been a guest on Pastore's show, told CP that they both were influenced and mentored by "the same two extraordinary apologists, Bob and Gretchen Passantino."
"As an author and speaker I've done many interviews over the years – but nobody was more on your side or more enthusiastic about making you shine than Frank Pastore," said Mittelberg. "In fact, while most talk show hosts take a much-needed break during commercial slots, Frank would be on the line with me, asking me where I thought we should take the conversation next, or suggesting a new topic we should hit. His energy seemed boundless, which makes it so hard to accept that he is no longer with us. I thank God for Frank and the influence he had on so many."
A letter published on KKLA's website on Monday states:
"As many of you are aware, Frank Pastore was in a motorcycle accident Monday night, 11/19. Gina Pastore informed us that in the early afternoon of Monday, December 17, Frank passed away. We will update you with any additional information as soon as it is available.
Please continue to pray for Gina and the family.
Blessings to you,
KKLA Management"
The Whosoevers Conference 2012 - Frank Pastore