Bill Cosby Receives Standing Ovation During Stand Up Show in Canada
Bill Cosby Receives Standing Ovation During Stand Up Show in Canada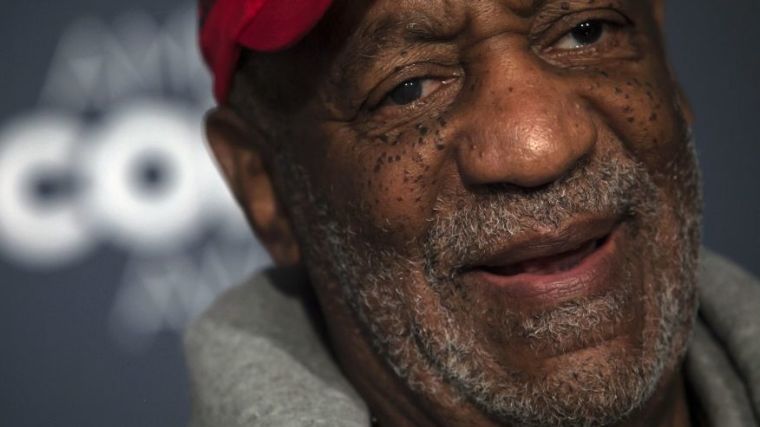 Bill Cosby received a standing ovation at his first live performance in over one month despite protests taking place outside of a Canada show.
Cosby, the 77-year-old comedian, last performed in November. Since then, the entertainer who became popular in the 1980s and 1990s and starred on the family sitcom "The Cosby Show," has been the subject of media scrutiny due to the rising number of sexual assault allegations brought against him.
Over 20 women have come forth alleging that Cosby sexually assaulted and drugged them years ago. While 10 dates of his North American stand-up comedy tour and television appearances have been cancelled since allegations began to arise late last year, Cosby was able to thank a crowd that made up two-thirds of the 2,000 person venue where he opened up his three-day tour in Kitchener, Ontario.
Cosby thanked his fans "for giving me the opportunity to bring laughter back into your lives," according to BBC News. The comedian released a statement after his Ontario show Wednesday, letting fans know how much it meant to him to be on stage to do what he loves.
"Dear Fans: I would like to personally thank you for giving me the opportunity to bring laughter back into your lives tonight," Cosby said in a statement obtained by BBC. "Also, I would like to applaud all of you and give you a standing ovation for respecting yourselves, the theatre and the event organizers that produced a spectacular show for the Kitchener Community."
The actor and comedian moved on to the Budweiser Gardens in London, Ontario, on Thursday before the Hamilton Place Theatre in Hamilton, Canada, on Friday. While no interruptions took place inside the venue of his Kitchener show, some protesters stood outside of the venue with signs saying phrases like "rape is not funny."
However, the news outlet reported that fans called the show, "classic Bill Cosby." While the comedian has not been charged and has denied rape allegations brought against him, some have explained why they would protest shows during his three-day tour.
The London Abused Women's Centre and other locals insisted that they would protest the event with a demonstration during the comedian's performance. Megan Walker, executive director of the London Abused Women's Centre, spoke to London's CTV News about the protest.
"We will be out in huge numbers protesting with signs and banners and making lots of noise," she said last week.
However, Cosby has received support from the likes of his former "Cosby Show" co-star Phylicia Rashad. For Rashad, the growing number of allegations against Cosby could be attempts to keep Cosby off of television screens.
"Someone is determined to keep Bill Cosby off TV, and it's worked," Rashad told Showbiz 411 before speaking about Cosby's legacy. "This show represented America to the outside world. This was the American family. And now you're seeing it being destroyed. Why?"