Bill Cowher Daughter Lindsay Cowher Engaged to Duke Blue Devils' Ryan Kelly (Ring Photo)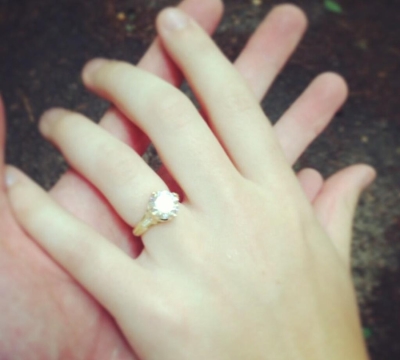 Bill Cowher's daughter, Lindsay Cowher, is engaged to former Duke Blue Devils basketball star, Ryan Kelly.
The 6-foot 10-inch star announced the news to his followers on Twitter on Thursday, posting up a photo of his and his fiancee's hands, showing off Cowher's engagement ring.
Ryan Kelly, 22, is currently preparing for the NBA draft, where he is projected to go in the second round after four successful seasons at Duke.
In his senior season he averaged 12.9 points per game, which was the highest of his college career. He also famously won the National Championship in his freshman season with the Blue Devils.
The Cowher family seems to revolve around sports, and even Lindsay's oldest sister Meaghan is married to the Carolina Hurricanes' right-winger Kevin Westgarth.
Meanwhile, Bill Cowher himself is a former professional American football coach and player in the NFL. In Cowher's 15 seasons as head coach of the Pittsburgh Steelers, the team won eight division titles and made ten playoff appearances. Cowher led The Steelers to the Super Bowl twice, winning one.
He is the second coach in NFL history to reach the playoffs in each of his first six seasons as head coach, a feat previously accomplished by Paul Brown. Cowher resigned as head coach of the Steelers on January 5, 2007, 11 months to the day after winning 2005–06's Super Bowl XL.
Before being hired by the Steelers in 1992, Cowher served as an assistant coach for the Cleveland Browns and Kansas City Chiefs under head coach Marty Schottenheimer. He is currently a studio analyst for The NFL Today.
Video: Bill Cowher Tribute