Bill Gates Named World's Richest Man With $86 Billion Fortune
Microsoft co-founder Bill Gates is still the richest man in the world. This year's Forbes ranking of billionaires shows that Gates has maintained the top spot for the fourth year in a row with his $86 billion fortune.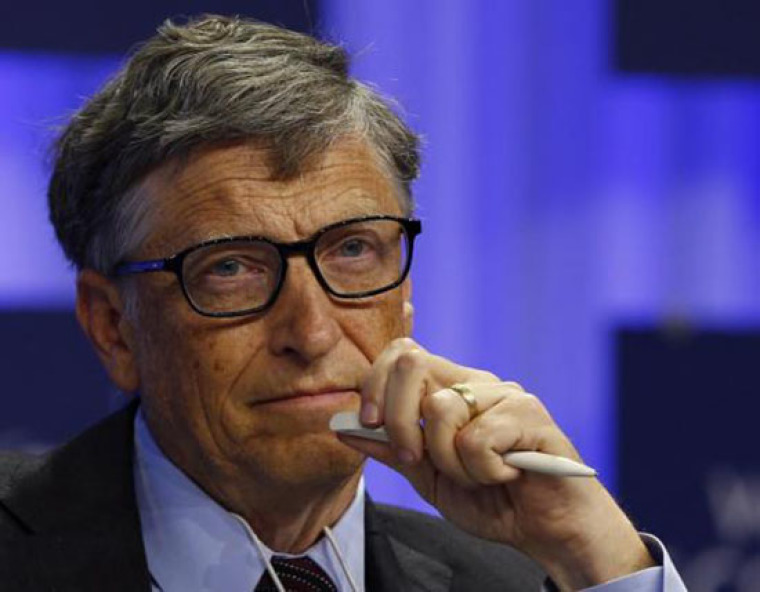 Published on March 20, the list tracks the mind-boggling riches of the elite and assesses the financial trends of the wealthiest people in the world. This year, Forbes welcomed 233 new billionaires to its list. More than 2,000 people with large fortunes were ranked to fit the bill, and Gates still proves to be the list's perennial leader.
Following Gates on the list is Berkshire Hathaway Chairman Warren Buffet. Known as the "Oracle of Omaha," the legendary value investor managed to reclaim the second spot on the list following a two-year hiatus. According to Forbes, Buffet's net worth surged from $60.8 billion last year to $75.6 billion this year.
Third on the list is the founder of Amazon.com, Jeff Bezos, whose wealth was up by $27.6 billion to $72.8 billion this year.
Meanwhile, U.S. President Donald Trump's net worth significantly dropped to $3.5 billion, just about a third of his net worth during his campaign for the presidency. Trump was included in the list in the previous year, and while he is still among the top billionaires based on the 31st annual list, he tumbled more than 100 spots this year.
According to Forbes, Trump is now on the 544th spot because of the significant drop in his net worth, brought by the impact of the declining New York real estate market on his holdings. In a statement, the business magazine noted, "Midtown Manhattan real estate is down; therefore, so is Donald Trump's fortune."
Forbes also noted that Trump could have missed the big Wall Street shares had he sold all of his stocks during the campaign period last year.