Bill Maher Attacks Mormonism, Calls Religion a 'Sex Cult' From the 19th Century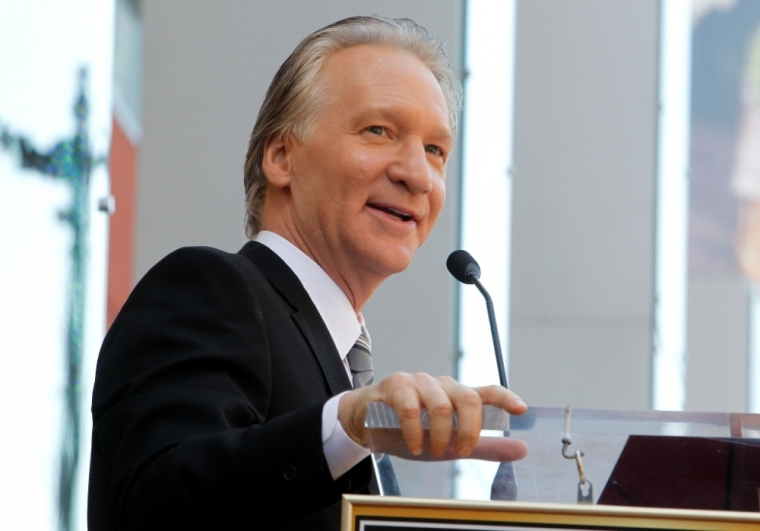 Comedian Bill Maher has taken aim at the Church of Jesus Christ of Latter-day Saints, calling the religion a "sex cult."
In comments delivered on a recent episode of the HBO television series "Real Time with Bill Maher," the atheistic comedian took a few shots at the LDS church.
"What I love is he said he had a revelation in 1831 from an angel who said, 'Marry plurally, get as many b-----s as you can up there," said Maher.
"This religion is based on a sex cult! It is plainly based on a 19th century sex cult. And if we didn't have Mormonism, we'd have to invent it for all the religious people who need something to look down on because they believe in something crazy — this would be it," he quipped.
For years, Maher has been a harsh critic of various religions, garnering headlines in recent weeks for his comments on Islam and terrorism.
Earlier this year, Maher stated that Islam is "the only religion that acts like the Mafia" as it would "kill you if you say the wrong thing, draw the wrong picture or write the wrong book."
Due to these and other remarks, students at the University of California, Berkeley, launched a petition drive to get Maher disinvited at the academic institute's December commencement.
While the petition quickly gained over 4,000 signatories, last month UC Berkeley officials refused to cancel Maher's speaking engagement.
"It should be noted that this decision does not constitute an endorsement of any of Mr. Maher's prior statements: indeed, the administration's position on Mr. Maher's opinions and perspectives is irrelevant in this context, since we fully respect and support his right to express them," stated UC Berkeley administrators. "More broadly, this university has not in the past and will not in the future shy away from hosting speakers who some deem provocative."
The recent focus on Mormonism and its founder, Joseph Smith, came not long after the LDS church released a series of essays on various topics pertaining to its history.
In one essay, the LDS church officially acknowledged that Smith not only had dozens of wives, but that one of them was only 14 years old.
Titled "Plural Marriage in Kirtland and Nauvoo," the essay had a section specifically focused on Smith's wives, listing the women he married.
"Most of those sealed to Joseph Smith were between 20 and 40 years of age at the time of their sealing to him. The oldest, Fanny Young, was 56-years-old," read the essay.
"The youngest was Helen Mar Kimball … who was sealed to Joseph several months before her 15th birthday. Marriage at such an age, inappropriate by today's standards, was legal in that era, and some women married in their mid-teens."
The essay also explained that the union likely did not include sexual relations and that after Smith's death Kimball remarried and was a supporter of plural marriage.
"Helen Mar Kimball spoke of her sealing to Joseph as being 'for eternity alone,' suggesting that the relationship did not involve sexual relations," continued the essay.
In the present day, the LDS church has disavowed polygamy, however smaller more conservative Mormon sects continue the practice.