Bill Maher: Donald Trump Is Not an Atheist, He Is 'His Own God'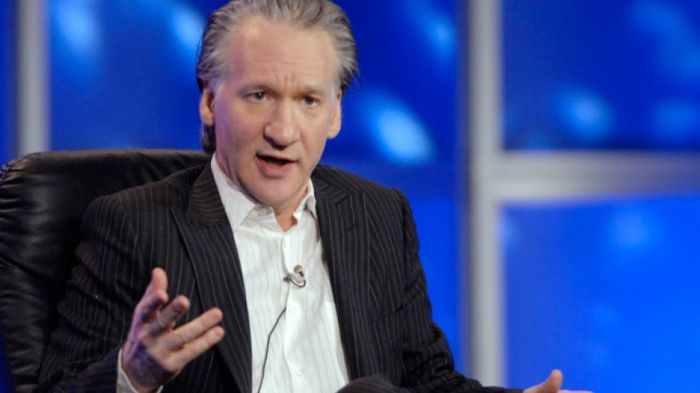 Outspoken atheist and HBO talk show host Bill Maher claims President-elect Donald Trump can't be an atheist, despite accusations being made by secularists, because he believes he is "his own God."
"Donald Trump is his own god, let's be real about that," Maher said in an interview with ATTN when asked whether he believes Trump is an atheist.
"His god is him. I mean, you can't really be a person of faith if you think you're the most important person in the universe. So I don't think he gives it any thought — I don't think he gives abstract things thoughts like that," he asserted.
Trump has said that he is a Christian on numerous occasions, and has received the backing of major evangelical leaders, such as Pastor Robert Jeffress of the First Baptist Dallas megachurch.
The president-elect has also said that "we all come from the same Creator" and if Americans can remember that fact, "then our future is truly limitless."
He previously told conservatives: "Imagine what our country could accomplish if it started working together as one people under one God, saluting one flag."
Some prominent atheists, such as author and commentator Sam Harris, have accused evangelicals of unwittingly electing America's first atheist president, discounting the fact that Trump is a Presbyterian and was baptized in the Church.
"The irony: 81 percent of evangelicals just elected our first atheist president," Harris wrote on Twitter back in November, referring to polls that show large white evangelical support for Trump over his Democratic rival Hillary Clinton.
Other atheists, such as Hemant Mehta of The Friendly Atheist blog, argued that Trump simply does not care much about faith issues, which is different from being an atheist.
"Trump isn't someone who thinks 'God doesn't exist.' He doesn't think about God, period. You think he spends time pondering deep philosophical questions? Of course not. Don't confuse apathy with atheism," Mehta argued at the time.
Maher, who has also accused President Barack Obama of being an atheist, given that his mother identified herself as a secular humanist, suggested that Trump simply panders to religious people for votes.
When ATTN's editor-in-chief Matthew Segal noted in the interview that Trump has talked about his love for the Bible, Maher responded: "But that's again part of his pathology."
"I mean, whatever you criticize about him, not only does he come back at you to say you're wrong about that, he then assumes the mantle of the greatest."
Maher has in the past made highly controversial remarks about the Bible, calling the Great Flood story about Noah and the Ark "immoral."
"It's about a psychotic mass murderer who gets away with it and His name is God. Genesis says God was so angry with Himself for screwing up when he made mankind so flawed that he sent the flood to kill everyone. Men, women, children, babies, what kind of tyrant punishes everyone just to get back at the few he's mad at?" the atheist critic questioned on his show in a March 2014 episode.