Billy Graham, Arming Teachers, Snake Song: 7 Takeaways From Trump's CPAC Speech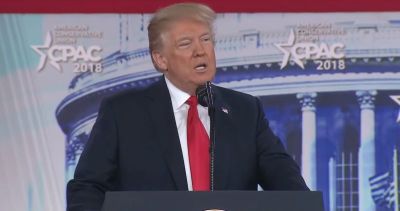 In a speech lasting over an hour before a passionate crowd, President Trump touched on a number of topics at CPAC, the largest conservative gathering in the United States.
CP compiled a list of seven major points Trump addressed at the Conservative Political Action Conference at the Gaylord National Resort & Convention Center in National Harbor, Maryland, Friday morning. They included arguing for concealed carry for teachers who want to be licensed to do so, his thoughts on Billy Graham's legacy, and a snake song about illegal immigration that Trump said people had requested he share at CPAC.