Billy Graham Is Still Alive; Rep Debunks Social Media Hoax That Fooled Nearly 1 Million Fans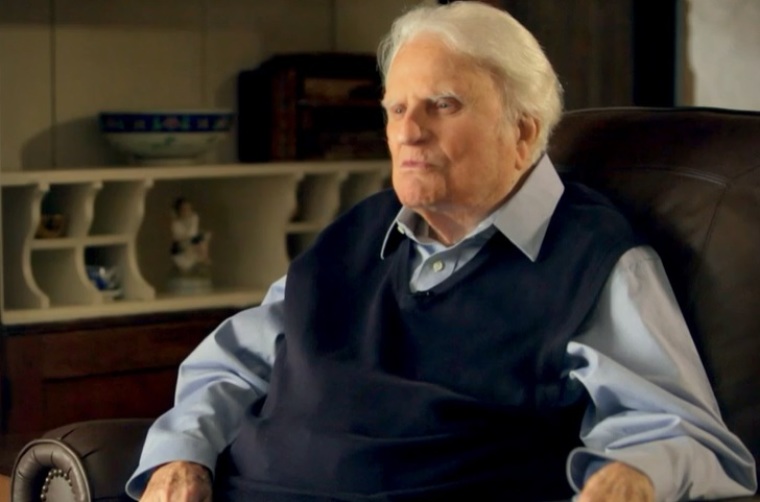 Billy Graham is not dead.
After word spread on social media proclaiming the death of the celebrated evangelical Christian icon this week, the 96-year-old's representatives at the Billy Graham Evangelistic Association categorically denied those claims as false on Friday.
"He is still very much alive," a representative from the Billy Graham Evangelistic Association, who asked to remain unidentified, told The Christian Post.
"As far as I know, everything is as it was on his birthday just a couple of days ago. He's 96, and with that comes what 96 year olds go through. He's doing well and still visiting with family," added the representative.
According to a Media Mass report, rumor of Graham's passing gained traction on Wednesday after an 'R.I.P. Billy Graham' Facebook page garnered nearly 1 million likes.
The page noted that: "At about 11 a.m. ET on Wednesday (November 19, 2014), our beloved religious figure Billy Graham passed away. Billy Graham was born on November 7, 1918 in Charlotte. He will be missed but not forgotten. Please show your sympathy and condolences by commenting on and liking this page."
Graham, according to his biography on the Billy Graham Evangelistic Association's website, has preached to more people in live audiences than anyone else in history. He's preached the Gospel to nearly 215 million people in more than 185 countries and territories worldwide. He's also led hundreds of thousands of people to make personal decisions to live for Christ, which is the main focus of his ministry.