Billy Graham Response Team Comfort Brussels Terror Victims, Share Eternal Life Found in Jesus Christ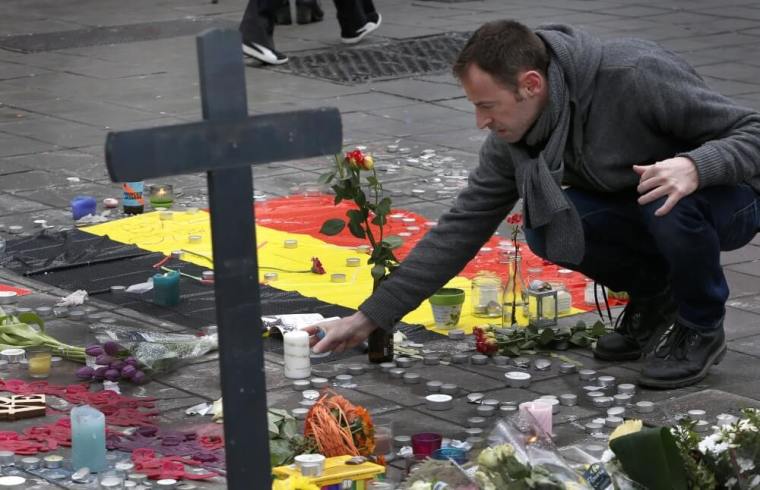 Chaplains and relief workers for the Billy Graham Rapid Response Team have shared the many ways they're helping victims of terror in Brussels, Belgium, where 32 people were killed in an attack last week, along with conversations they've been having about Jesus Christ and eternal life.
Jeff Naber, one of the crisis-trained chaplains with the RRT, talked about the emotional and spiritual care that is being offered to the shaken-up citizens and victims of the bombings at the Brussels airport and metro train, for which the Islamic State terror group has taken responsibility for.
While looking for lighters to give to people lighting candles at a memorial set up for the victims, he met a Spanish man by the name of Jorge, who was walking by with his dog.
"Coming back from the store, and I run across this guy walking this huge dog," Naber said in a statement. "One thing leads to another, and we start talking about God. He said, 'I don't know if you need to know Jesus in order to have eternal life.' I explained the Gospel message using the Steps to Peace and he accepted Christ about an hour ago."
Naber reflected that tensions in the Belgium capital are still high a week after the terror attack, noting that locals have an "overwhelming perception that something else is coming."
He added that the people the RRT chaplains spoke with were "somewhat cautious" when God's name was brought up, but said they were still able to pray with several people and reach out to support local churches.
Two of the people Naber prayed with were soldiers working 12-hour shifts patrolling the area, with police and security presence remaining high in the city.
"No one expects things to just go away now," Naber said. "Everyone expects something to happen soon, within days even. I hope that doesn't happen. Everybody says they hope that doesn't happen.
"There's a lot of strife, but if you look at John 16:33 you'll see where Jesus says, "In this world, you're going to be faced with trials and troubles, but take heart because I have overcome the world."
"And that's our message," he added.
The RRT has been operating since the September 11, 2001, terror attacks in the U.S., and sends response teams to offer comfort and relief to victims of natural disasters and tragedies predominately across America, but also other places around the world.
The official Facebook page of the organization has been posting updates and photos of the relief work in Brussels.
In an earlier update, Jack Munday, international director of the RRT, said that all of Brussels had been traumatized by the deadly attack.
"They are suffering grief, and our mission would be to work alongside the churches of Brussels, to follow the model of Christ where He went to the people," Munday said.