Billy Graham's Favorite Scripture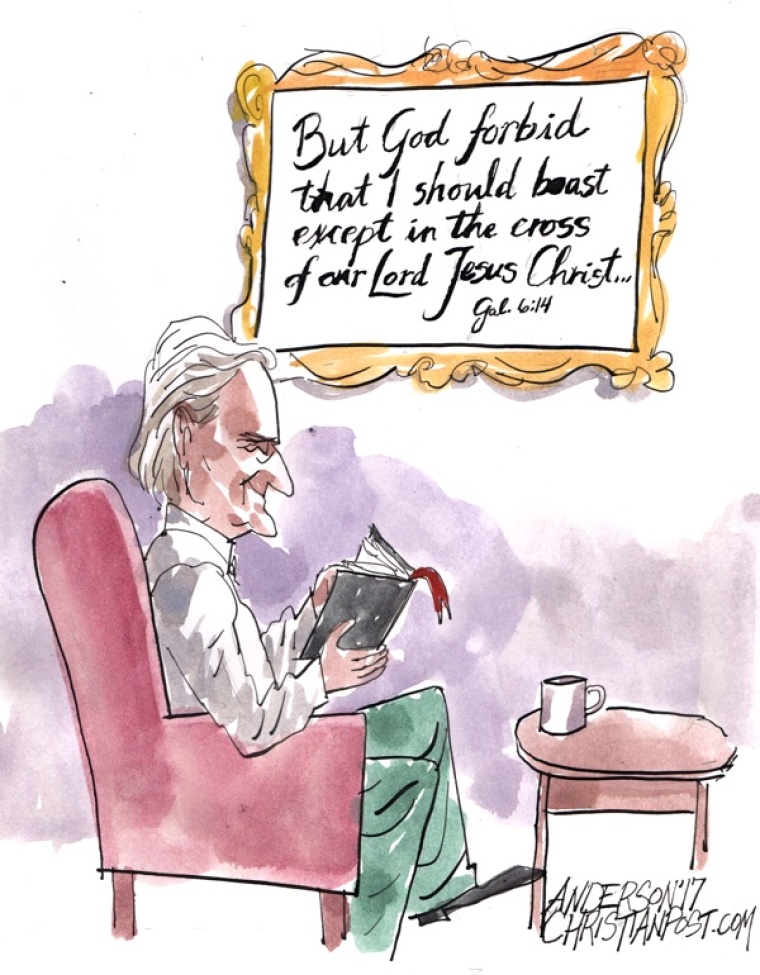 Evangelist Franklin Graham has revealed that his father, world-renowned North Carolina preacher Billy Graham, has one Bible verse displayed in large letters all around his house, and he calls it his "life verse."
"Still today, my father Billy Graham has a Bible verse pinned up on the wall in his bedroom, printed in VERY large letters. In fact, it's in the dining room, his bathroom, and several other spots around the house! Back before his 95th birthday, he was working on a sermon based on this key Scripture. It was his passion to memorize it, to saturate his heart and mind with it. He made it his life verse," Graham said in a Facebook post on Tuesday.
Read more at: http://www.christianpost.com/news/franklin-graham-reveals-which-bible-verse-billy-graham-has-pinned-all-over-his-house-202543/