Bishop T.D. Jakes Adds Joyce Meyer, Christine Caine to Lineup of MegaFest Speakers Who've Reached 1 Million People Worldwide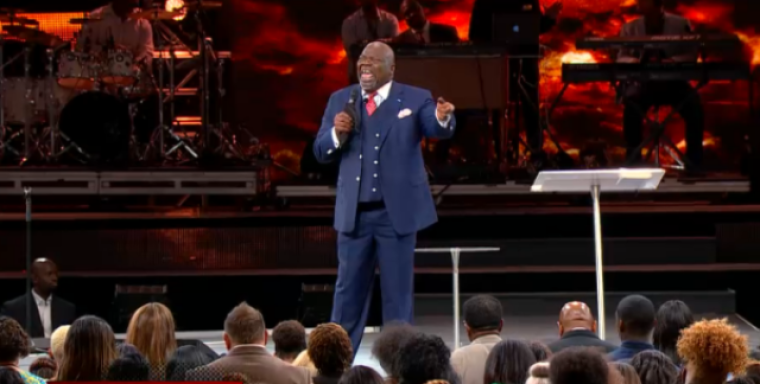 Megachurch pastor Bishop T.D. Jakes of The Potter's House in Dallas, Texas, has added internationally-acclaimed pastor Joyce Meyer and Australian activist Christine Caine to the powerhouse lineup of speakers that are set to hit the stage this summer at MegaFest, the nation's largest Christian family festival.
Meyer and Caine, both leading figures in the evangelical world, will join the likes of Bishop Tudor Bismarck, R.A. Vernon, Archbishop Nicholas Duncan Williams and Jakes' wife, pastor Serita Jakes, at the three-day event that will be held Aug. 20-22 in "Big D."
"We are pleased to add each and every one of these world-renowned inspirational leaders to our expanding MegaFest lineup," Jakes said. "These speakers' international reach stretches across three continents and demonstrates the worldwide impact of MegaFest."
Since launching in 2004, MegaFest has grown to become one of the largest faith-based multi-day festivals in the United States with organizers saying it has so far reached nearly 1 million people worldwide.
With its focus on family and unity, the event attracts tens of thousands of attendees and offers uplifting seminars, empowering speeches, music and other family-oriented entertainment.
"MegaFest harkens back to a simpler time when families spent quality time together," Jakes, also a prominent film producer, said previously. "With so much chaos and turmoil ensuing in the world today, it will be critical for families to reconnect and recharge their batteries in a fun-filled, inspirational environment. It is also a great opportunity to showcase the best that Dallas has to offer — from its dynamic business community, to its arts and entertainment to its renowned shopping, restaurants and hospitality venues. MegaFest is a can't-miss opportunity for all."
In the past, MegaFest, which incorporates Woman Thou Art Loosed, ManPower, FireCode Mega-Youth and Destiny World Mega-Kidz, has drawn big names in entertainment including Oprah Winfrey, Oscar winner Jennifer Hudson, actress Kerry Washington and popular televangelist Joel Osteen.
The last time MegaFest was held in Dallas was in 2013, and attracted 75,000 attendees from 20 states and 31 countries, and brought in an estimated $41 million in revenue to the city.
For more information on MegaFest CLICK HERE.