Bishop T.D. Jakes Calls on the Church to End Racial Divide and 'Fulfill the Prayer of Jesus Christ That We May Be One' (VIDEO)
NEW YORK — Bishop T.D. Jakes, founder of The Potter's House, one of the largest megachurches in the United States, recently called on the Church to become a source of unity and healing in the faith community, particularly in the wake of ongoing racial unrest.
Earlier this year, Jakes, along with Bishop Harry Jackson and James Robison, launched the Reconciled Church, an initiative designed to help heal the racial divide in America. The Destiny author recently told The Christian Post that he believes the Church is critical in the restoration of America while also acknowledging the lack of multiracial congregations across the nation.
"First, I think we have our own house to clean before we clean anybody else's house," Jakes told The Christian Post during an interview in New York City last week. "When we started Reconciled Church with Bishop Harry Jackson and James Robison, we came together, we started bringing thought leaders from every stream of Christian faith that we could, and we had to admit that the 11 o'clock hour is still far too segregated."
According to Pew Research, quoting data from a 2012 National Congregations Study directed by Duke University researcher Mark Chaves, eight-in-10 American congregants still attend church where a single racial or ethnic group makes up at least 80 percent of the congregation, though this appears to be slowly changing.
The same study also found that churches are becoming less segregated as one-in-five congregants now worships in churches where no single racial or ethnic group predominates in such a way, and Jakes spoke about the importance of racially integrated churches in the U.S.
"... Anytime you don't worship with, work with, interact with diverse people, your ideas about things can become skewed," he said. "When you read the books that you wrote, then your truth is skewed by your own opinion. And so, it is incumbent among us to fulfill the prayer of Jesus Christ that we may be one, and once we master that then to help the world to have the conversations that it needs to have."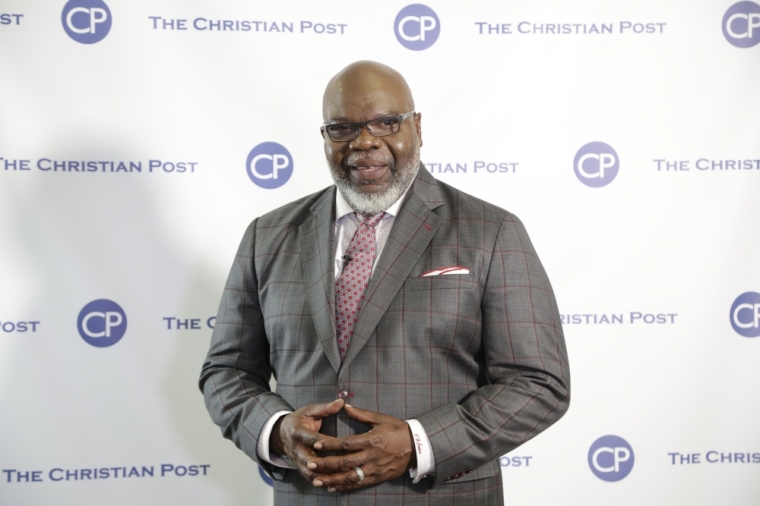 Race in America, particularly as it relates to police brutality, remains a hot-button issue due to high profile cases involving white police officers and African-American males. Bishop Jakes, who grew up in West Virginia under Jim Crow laws, shared his own experience with profiling and racism.
"I was born and raised in this country, and as a minority in this country very few of us have lived our lives (especially as long as I've lived), and not been profiled in some way. But I'm unique because I grew up during the civil rights movement," said the Megachurch pastor.
"I remember my father having to be served at the back of the restaurant and us having to eat in the car and couldn't get out, it really wasn't that long ago. Today, we don't have that as overt racism much as we have covert racism. We have it in subtle ways and some of it isn't just racism, sometimes it is antiquated systems that skew themselves unfavorably for minorities."
"Sometimes it's even unintentionally so, and that's why I think it's very important that we have these conversations amongst reasoned people. ... I think that the church is a critical element in the restoration of America, not only in preaching the Gospel (which we must do), but also holding America accountable to its highest or best ideals and best practices as it relates to becoming a voice for those who are voiceless," he continued.
On Aug. 19, Bishop Jakes kicks off MegaFest, which has grown to become one of the largest faith-based multi-day festivals in the United States since launching in 2004. The event will take place in his hometown of Dallas, Texas.
Internationally acclaimed pastor Joyce Meyer and Australian activist Christine Caine were recently added to the powerhouse lineup of speakers.