Bishop TD Jakes Celebrated by Obama, Brian Houston, Joel Osteen on 40th Ministry Anniversary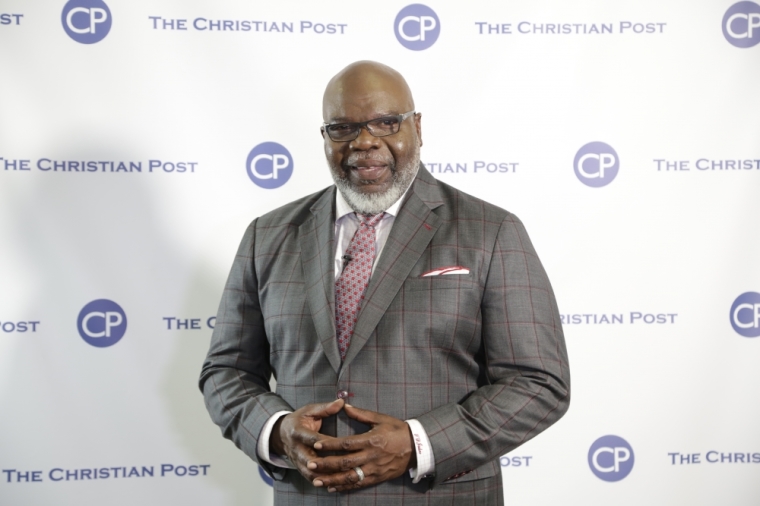 President Barack Obama and former Secretary of State Colin Powell sent greetings to Bishop T.D. Jakes of Dallas megachurch The Potter's House, just as pastors Joel Osteen and Brian Houston also did, as the preacher celebrated the completion of 40 years in Christian ministry Sunday.
"With compassion and grace, you've inspired and touched the hearts of people across America and around the world through the power of faith," Obama said in a statement, about Jakes, who has earlier been named "America's Best Preacher" by Time Magazine.
"As you reflect on the difference you've made, know that I deeply appreciate your friendship, your commitment to expanding possibility, and your prayers for me, my family and this country we love," Obama added, according to Dallas News.
"From the hills of Vandalia, West Virginia, to The Potter's House of Dallas, to far reaching radio and television broadcasts, the wisdom and leadership you have shared and continue to share truly make a difference in the lives of the people you touch," Powell, a Republican, was quoted as saying in a separate statement.
Jakes grew up in West Virginia and attended local Baptist churches there.
"Honored to have President Obama and General Colin Powell celebrating this milestone in my life!" Jakes wrote on Twitter Sunday.
A special Sunday service was held dedicated to Jakes' legacy at The Potter's House main campus in Dallas, Texas. Bishop George C. Searight, who serves as the founder and senior pastor of the Abundant Life Family Worship Church in New Brunswick, New Jersey, was also at the service.
"What a blessing to have my dear friend @GCSearight celebrating w/ me i'm so thankful for his friendship!" Bishop Jakes tweeted.
"I honor my mother and father today, they are the wind beneath my wings!" Jakes added in another tweet.
Pastor Joel Osteen, senior pastor of Lakewood Church in Houston, Texas, and Pastor Brian Houston, the founder of Hillsong Church in Australia, greeted Jakes through video messages.
The Potter's House describes itself as a global humanitarian organization and a 30,000-member church.
"Beyond the pulpit, Jakes ranks among EBONY's Power100 and is the winner of several prestigious awards including BET Honors, Stellar Award, NAACP Image Award, Keeper of the Dream Award and McDonald's 365Black Award for his humanitarian efforts," the megachurch's website says. "His worldwide impact is also felt through high profile conference series such as MegaFest which recently drew more than 75,000 participants and an empire that spans film, television, radio, best-selling books, and the T.D. Jakes School of Leadership."
It adds, "After 40 years in ministry, Bishop Jakes continues to be a leading voice of innovation, inspiration, and influence in Christendom today."
Jakes has made eight Hollywood films, including "Winnie Mandela" starring Jennifer Hudson and "SPARKLE," featuring Jordin Sparks and the late Whitney Houston.