Blood Moon April 2014 Start Time, Free Live Stream, Date Info, How to Watch Online (VIDEO)
The eagerly awaited "Blood Moon" will finally make its appearance on April 15, 2014, commencing a lunar "tetrad." Information on the Blood Moon, its start time, and when and how to watch is detailed below.
A live stream video is also available below to let viewers watch the Blood Moon online.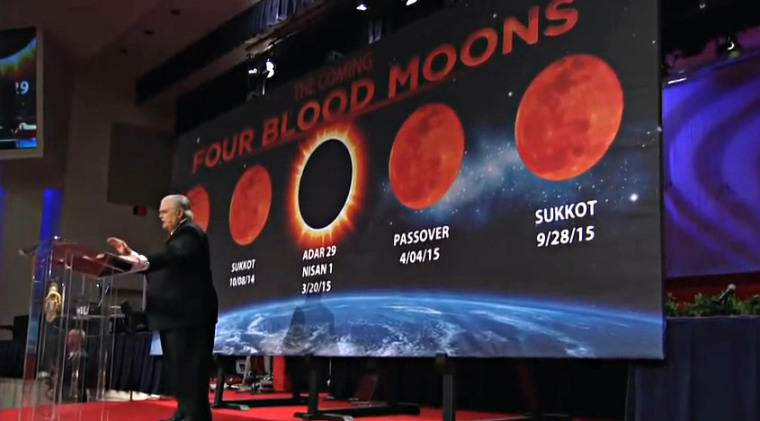 The Blood moon Tetrad will feature an extremely rare phenomenon whereby four blood red lunar eclipses take place, each followed by six full moons.
Skygazers are eagerly awaiting to catch a glimpse of the Blood Moon, which will first appear on April 15, with the cycle continuing for more than a year all the way through to Sept. 28, 2015.
The first lunar eclipse in the cycle will take place during the Jewish Passover, and will see the moon turn blood red, a result of the sun's light reflecting off the Earth's atmosphere.
A spokesperson for NASA has said, "This is the first eclipse of the year and is well placed for observers throughout the Western Hemisphere. It will occur at the lunar orbit's ascending node in Virgo."
The first Blood Moon is scheduled to appear in the sky at about 3.07 a.m. ET on April 15, 2014, but will only last around 30 minutes, according to analysts – although the entire eclipse should last for more than an hour.
Those who want to see the Blood Moon are advised to try and stay away from city lights, and if watching from garden areas, ensure you turn off garden lights and other lights from the house that may interfere.
Experts have advised, as long as the sky is clear the blood moon will be visible to the naked eye, and should be an amazing sight.
The Blood Moon can also be watched online through free live stream via the video player below: