'Bones' Season 11 Cast News, Update: Executive Producer Stephen Nathan Talks About Big Changes to Come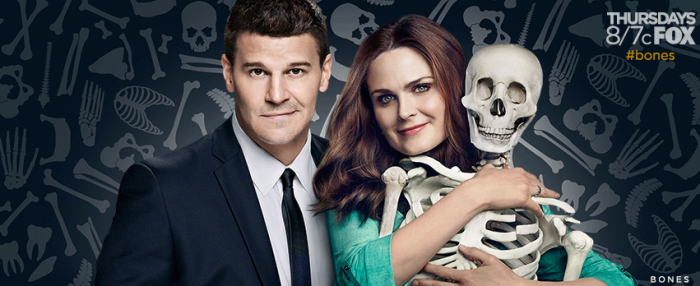 Fox's hit crime procedural comedy-drama TV series "Bones" ended its 10th season on Thursday and it found two couples, Brennan (Emily Deschanel) and Booth (David Boreanaz), as well as Hodgins (T.J. Thyne) and wife Angela (Michaela Conlin), making their big decisions.
Spoiler alert for those who missed the season finale, Bones and Booth decided to leave the Jeffersonian team for a fresh start somewhere. This is despite the fact that a new videotape from an old foe surfaces.
Hodgins and Angie, on their part, decided to stay with the team and let the huge amount of money go to a number of charities.
Fans are now asking as to what they should expect when Season 11 opens. Executive producer Stephen Nathan recently spoke with the people from TV Line to answer the big changes coming towards the show.
According the show runner, there will be someone to replace the forensic anthropologist.
"Everything is still up in the air. I can't really say anything definitively about [Season] 11," Nathan told TV Line.
Could the unwatched Pelant tape bring the couple back?
"Everything is up in the air right now, to be honest. I don't want to say yes or no to anything. It's a big task to work them back and get them resolved again. We don't want to take the easy way out. You don't want to just go back to a well that's running dry," he explained.
Although there's still no exact premiere date for "Bones" Season 11, it is expected to return to Fox on its Thursday at 8 timeslot sometime in the fall.