BQ Aquaris M10 Ubuntu Edition Now Available for Pre-Order, Starting Price at $291.99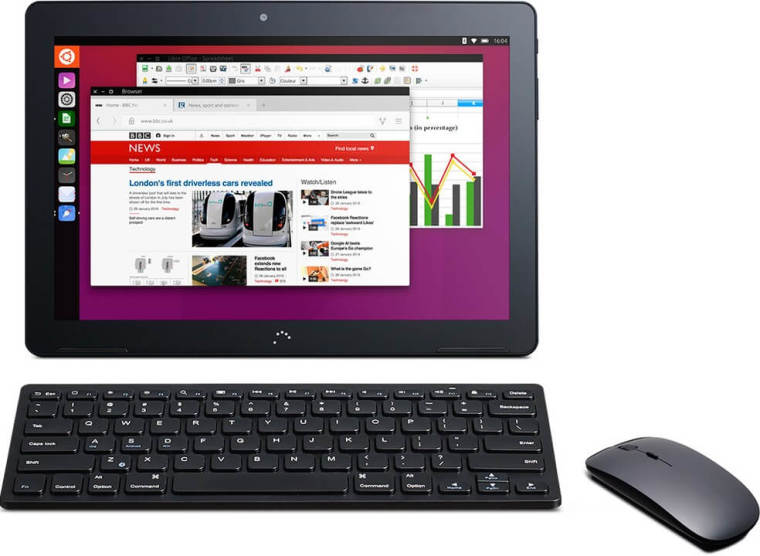 It won't be long now until the public can finally get their hands on the world's first Ubuntu tablet, which is known as the BQ Aquaris M10. According to a report by TechFrag, Ubuntu-maker Canonical and Spanish manufacturer BQ have already made the device available for pre-order. They will then start shipping in early April, sometime in the second week. There is no specific date yet so those who are interested to grab one can stay tuned.
As detailed in Tech Times, there are two variants of the device. One is a black full high-definition model which costs €289.90 or about $325 while the other one is a white high-definition model with a price tag of €259.90 or $291.99.
With regards to the specs and features of the BQ Aquaris M10, PC World noted that the two variants are similar except for the screen features. The full HD variant carries a 10.1-inch screen with 1920x1200 resolution at 240 pixels per inch. Meanwhile, the HD version has the same screen size but with 1280x800 resolution and 160 pixels per inch. Both also have the same aspect ratio which is 16:10.
Under the hood, the tablets are equipped with 1.5GHz MediaTek quad-core MT8163A processor paired with 2 GB of RAM and 16 GB of internal storage. However, not all of the memory space is usable as only 11.2 GB is allotted for use while the rest is reserved for the system software. Users can opt to expand up to 200 GB of additional storage via a microSD card slot. There's also an 8-megapixel rear camera with autofocus and 5-megapixel front camera included in both variants of the tablet.
Both will be running with Canonical's Ubuntu OS version 15.04 and will feature PC-tablet convergence when attached with external display, mouse, or keyboard. As for the battery life, the tablets are powered with whopping 7,280mAh batteries.