Brandon Heath to Perform at Grand Ole Opry After Joining Steven Curtis Chapman Onstage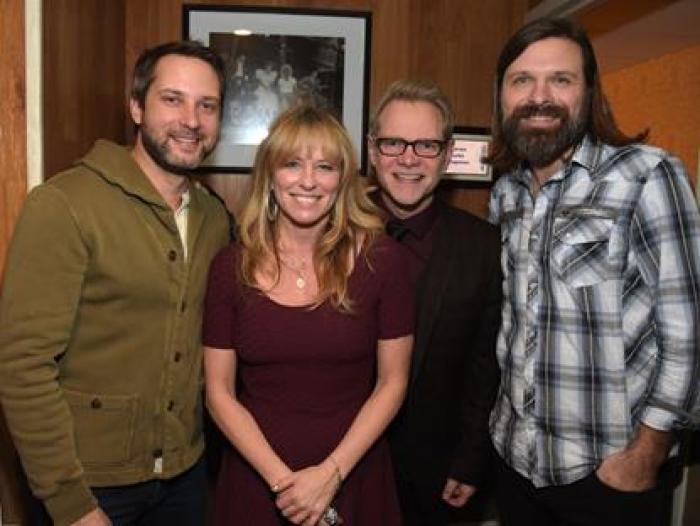 Brandon Heath is set to perform at the Grand Ole Opry on Friday, just weeks after the Christian musician took the stage alongside Steven Curtis Chapman and Deana Carter.
Celebrating the imminent release of his new studio album "No Turning Back," Heath will perform at Nashville, Tennessee's historic Grand Ole Opry on Friday, Feb. 6. The performance follows Heath's collaboration with both the aforementioned Chapman and country music singer Deana Carter at the revival of the beloved series "Sam's Place – Music For the Spirit" held at the Ryman Auditorium last month.
Heath's new album offers a glimpse of life lessons that Heath has learned, including forgiveness, fear, love and the power of relationships, and in the weeks leading up to the Feb. 10 release date for the album, the singer has been asking fans to share their "No Turning Back" moments.
"This new album is the story about my decision to follow Jesus," Heath shared on Twitter last month.
"Every good story has a turning point & this new record is about mine," he added. "What's your #noturningback moment? The moment you said 'I'm following Jesus now.'"
Responses from Heath's fans continue to pour in as the Grammy-nominated singer prepares for his Grand Ole Opry appearance this week. Tickets to the highly-anticipated show are available here. Furthermore, Heath is allowing fans to stream the entire album for free here.
Meanwhile, Heath joined Chapman and Carter at "Sam's Place" on a rendition of "He Paid It All," which Heath co-wrote with CMA Award-winning Carter. Other musical guests at the event included Craig Morgan, Mike Farris and Third Day. Portions of the performance will be compiled for a one-hour broadcast on the national K-LOVE radio network.