Brazil Orders 11.5 Million Vaccine Doses Amid Yellow Fever Outbreak
Brazil's Ministry of Health has ordered 11.5 million doses of yellow fever vaccine to combat the largest outbreak of the disease in 17 years.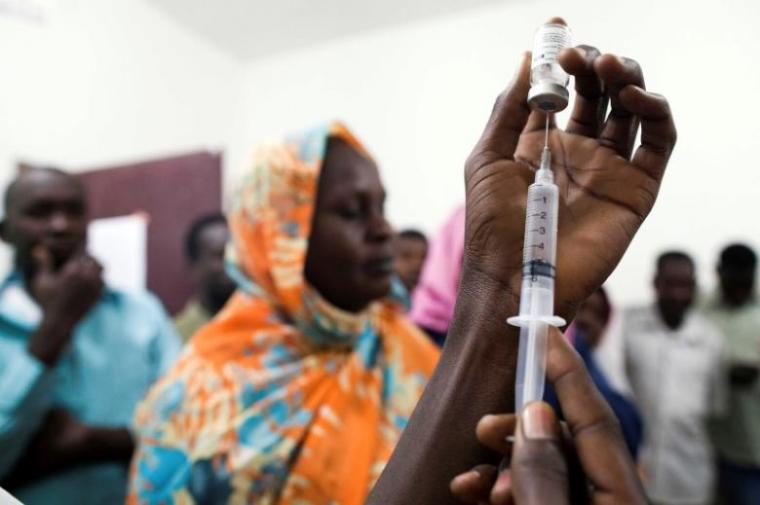 Brazil has confirmed 70 recorded cases of yellow fever, 40 of which resulted in deaths, mostly in the rural areas of the Minas Gerais state with a few cases recorded in its neighboring states of Sao Paulo, Espiritu Santo and Bahia.
This makes it the largest outbreak of the mosquito-borne disease since 2000, when 85 cases of yellow fever were recorded in Brazil. The governor of Minas Gerais has declared a 180-day state of emergency until the epidemic is brought under control, reports BBC News.
What is Yellow Fever?
Yellow fever is a potentially fatal disease caused by a virus that is transmitted to humans by mosquitoes. Often difficult to diagnose, the disease causes fever, body aches, shivers, vomiting and jaundice (from which it gets the name "yellow" fever).
Yellow fever manifests as a second and more serious phase in about 15 percent of those it affects. Around half of those who enter the second stage of the disease usually die within 2 weeks due to high fever, jaundice, bleeding and deteriorating kidney function. There is no treatment for yellow fever, according to the World Health Organization. Outbreaks of the disease are generally controlled by vaccination campaigns.
How Brazil is dealing with the outbreak
After seeing their country ravaged by the Zika virus in the recent past, Brazilians appear well-prepared to deal with the current threat of yellow fever.
"Around 5.5 million vaccine doses have already been sent to five states that have confirmed cases are at risk," Eduardo Hage, director of the Department for Surveillance of Infectious Diseases, told a news conference.
Of the total 11.5 million vaccine doses ordered, 6 million doses will soon arrive to add to the stockpiles. Also, the production of another 9 million doses has begun and is expected to be made available soon, according to the Associated Press.
In addition to boosting their stock, Brazilian authorities are also recommending yellow fever vaccines for anyone living in, or travelling to, high-risk areas. Vaccines stocks in Rio de Janeiro are being increased despite it having no recorded cases because of the state's large population and popularity as a summer beach destination. The officials made assurances that they are closely monitoring the disease to make sure it doesn't spread to urban areas.