British Columbia Wildfires: Province Declares First State of Emergency in 14 Years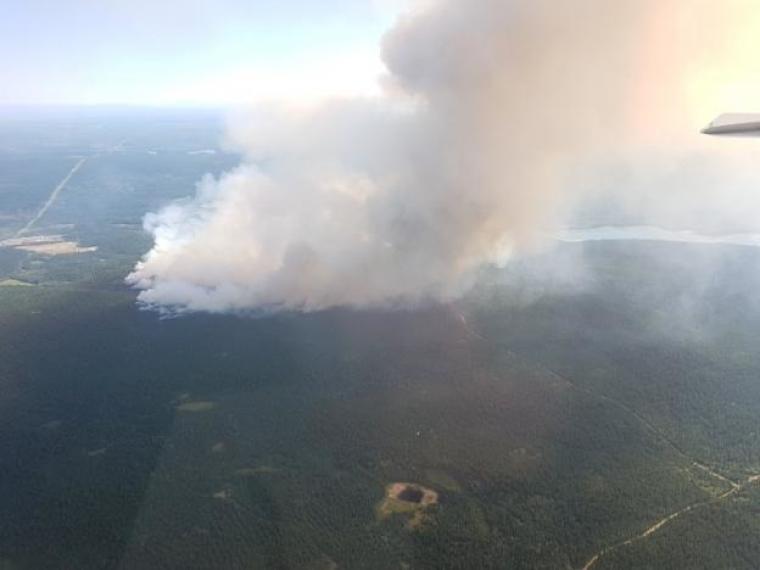 British Columbia in Western Canada has announced a state of emergency — a first in 14 years — as a multitude of wildfires has prompted the province to evacuate 3,000 households.
About 180 wildfires continue to blaze across the province, as hundreds of kilometers of dry forests and prairies burn, disrupting logging and ranching industries all over Western Canada, as reported by Reuters.
The current weather in the region is not helping the situation, according to province officials. John Rustad, the provincial minister managing the firefighting efforts, mentioned high temperatures and constant winds which make their operations difficult.
"The weather situation is not favorable," Rustad said. "There is very aggressive fire behavior that makes it very difficult to directly attack," the minister explained.
Todd Stone, British Columbia's chief for emergency management, released a statement on Saturday, July 8, regarding the province's decision to declare a state of emergency.
"Given the current wildfire situation and the expected increase in wildfire activity, the province is taking this extraordinary measure of declaring a provincial state of emergency," Stone explained, as quoted by The Independent.
Lightning storms have complicated the situation, as the British Columbia Wildfire Service made a statement. Kevin Skrepnek, Chief Information Officer for the service, gave a few details in an interview with the National Post on Saturday.
"Yesterday was an extraordinary day in terms of fire activity across the province," Skrepnek said, referring to the new surge of over 173 fires reported on the previous day alone.
"We're focusing now on public safety, keeping these fires away from communities, protecting transportation routes, things like that," the official added. No deaths or injuries have been reported so far, although word of damage estimates has not yet come as of this time.
The province of British Columbia last declared a state of emergency all the way back in August 2003, also because of widespread wildfires.