Bruno Mars Temporarily Halts Glasgow Concert After Stage Catches Fire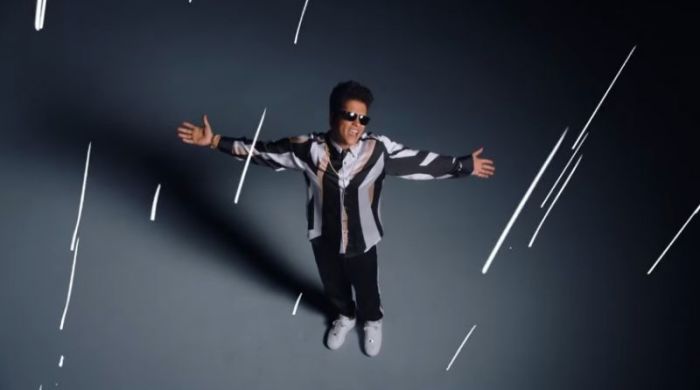 Bruno Mars is known for his breathtaking concerts, but he was forced to stop a recent show due to an accidental fire that erupted at the stage.
The "Finesse" singer was forced to stop leave the stage immediately while performing at Glasgow Green in Glasgow, Scotland on Tuesday after a firework caused a minor fire at the stage.
A source who witnessed the incident told Entertainment Tonight that the Grammy Award-winning singer immediately halted his performance and apologized to the audience because he needed to stop the show before ultimately walking off the stage.
"They lowered [a] lighting rig and used fire extinguishers to put something out that was on stage," the eyewitness stated.
During the incident, a safety message was posted on the screen that was built on the location, saying that the show had to stop temporarily. The concertgoers were also instructed to wait for further instructions.
However, the 32-year-old pop star was able to turn the tragic incident into a part of his performance. "When he came back on the stage, he apologized for briefly having to stop the show. He then incorporated what had happened onstage into the lyrics of his next song," the eyewitness stated.
One of the concert-goers posted a video of Mars' performance of the song "Calling All My Lovelies," where he hinted that they burned down the stage in Glasgow.
A spokesperson for DF Concerts confirmed to Glasgow Live that a small fire broke during Mars' concert.
"During the Bruno Mars show, there was an incident involving one of the stage lights meaning the show was stopped temporarily," the spokesperson stated. "Thanks to the quick thinking of our stage team who assessed the situation, this incident was quickly responded to, allowing the show to continue safely," the spokesperson added.
Mars is just finishing the European leg of the 24K Magic World Tour, then he will be back in the US to perform at the Lollapalooza in Chicago on Aug. 3.