Cage Fighting and Christianity? New film 'The Fight Within' Combines Faith and MMA
Cage Fighting and Christianity? New film 'The Fight Within' Combines Faith and MMA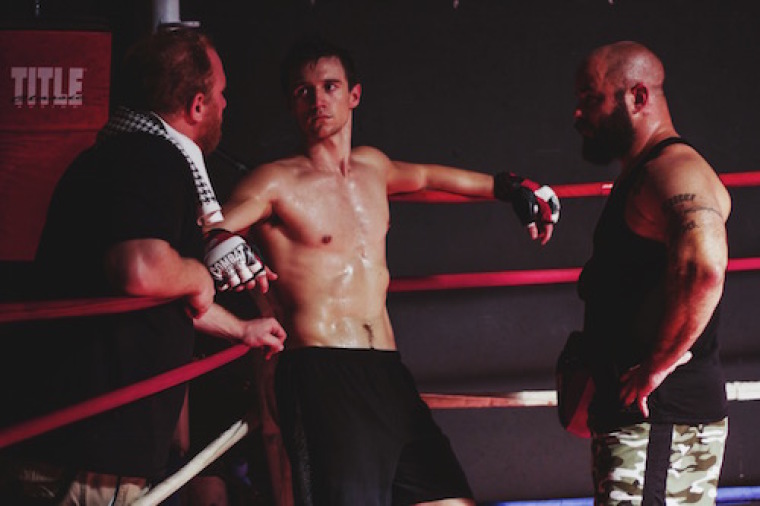 In a limited theatrical release, "The Fight Within" is set to be an action-packed mashup of faith, fighting and romance.
In the film, Logan Chandler is a rising star in the world of mixed martial arts, but when his father, an MMA champion, dies while training him, Logan leaves the ring unsure of who he is anymore. He finds romance with a young woman of deep faith and seeks to overcome a troubled past and establish a new life. His new faith is tested when a local MMA professional — whose only losing fight was to Logan — forces him back into the cage.
"Faith films tend to draw faith audiences," Jim Davis, executive producer and screenwriter said in a statement given to The Christian Post. "This movie should also engage people with no sense of faith because inner struggle is universal. A cage and a fight are spot-on metaphors to show a young man coming to terms with who he is and what life brings."
"The Fight Within" promotes courage, hope, love and growing faith in God. Davis says the "bare-knuckled mixed martial arts action film is not a traditional faith-based film, but we hope to engage a more diverse audience and share a message of hope and salvation through our story."
Davis is an ordained minister who has committed himself to putting his faith in action as a businessman in the world with his digital marketing company. As writer and executive producer, Davis worked to ensure that the film's fight scenes accurately depict an MMA match. He started developing "The Fight Within" after seeing the need for a faith-based film on the search for identity.
"People don't think about why they make the choices they make; we want them to leave the theaters asking what if: What if I did it God's way?" Davis said.
Directed by Michael William Gordon, the movie stars John Major Davis, Lelia Symington and Matt Leddo. The motion picture also features Mike Taylor, UFC Heavyweight champion Dan Severn, and Wesley Williams. Actors Davis and Leddo trained daily, for months, with professional fighters to perfect their fighting technique.
"The Fight Within" cast also features MMA Hall of Fame member Dan Severn as Logan's father, and Mixed Martial Arts veteran and fight choreographer Mike Taylor.
"We fully expect some fans to see it just for the fight realism," Davis continued. "For authentic action, we've had viewers rank it far above a certain more well-known cage-fight movie."
Shot mostly in Tuscaloosa, Alabama, the climactic fight scene was filmed at a professional MMA event in Mississippi.
The GVN film is targeting a wide audience for its Aug. 12th release but following its theatrical run, Sony Pictures Home Entertainment will release "The Fight Within" on all home entertainment formats.
For more information visit TheFightWithinMovie.com.