California Mosque Honors Evangelical Church With 'Distinguished' Interfaith Award for Helping Displaced Muslim Refugees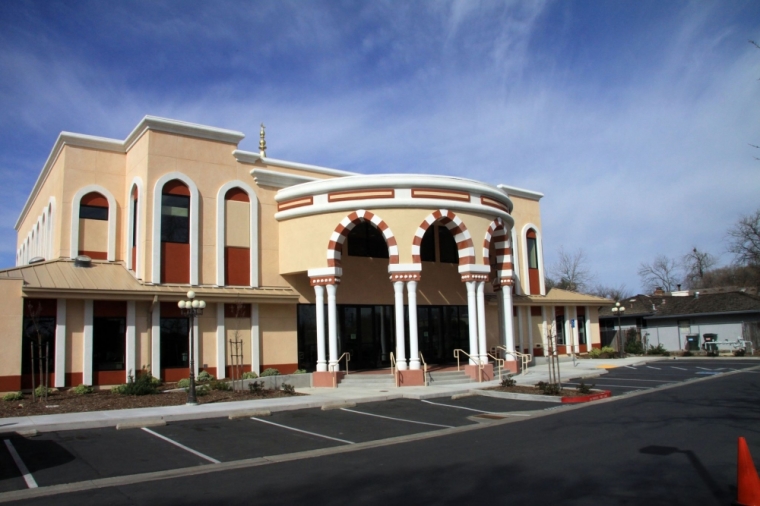 A prominent mosque in Sacramento has honored an Evangelical Christian congregation for the first time with its annual award for outstanding acts of interfaith service. The accolade recognizes the church's efforts to help Middle Eastern refugees settle into their new lives in California.
During its fourth annual interfaith Iftar [an evening meal for Muslims to end their daily fast during the month of Ramadan] last Wednesday, the SALAM Islamic Center honored the First Covenant Church of Sacramento with its "Distinguished Award for Exceptional Interfaith and Community Service."
The Sacramento Bee reports that the banquet was attended by 200 community members including local, state and federal officials. SALAM Executive Director Metwalli Amer told the audience that First Covenant has taken outstanding measures to bridge the societal gap for Muslim newcomers to the community who are seeking safety from their conflict-ridden homelands in the Middle East.
Since 2009, First Covenant has sponsored over 100 Muslim refugees from countries in conflict like Iraq and Afghanistan. Additionally, the church has helped 500 others adjust into their new lives in the Sacramento region.
First Covenant Executive Pastor Mark Shetler explained during his acceptance speech that the church partners with World Relief, an agency that locates apartments for refugees, and church volunteers clean up the apartments and furnish them with donated furniture and other housing supplies.
Church members also stock the apartments with food items. Additionally, First Covenant makes sure that the Muslim refugees have home-cooked meals waiting when they arrive.
"Then we have volunteers take them to the Social Security office, the Department of Social Services, help them register their kids for school, take them for medical appointments and also the first trip to the supermarket — most have never seen anything like it," Shetler stated.
First Covenant has also set up a Sunday program that offers English classes, personal English lessons, school tutoring, soccer for teens, driving lessons, and job skill development for the refugees.
"I'm very glad that God has opened the door to let us develop these cherished friendships," Shetler said. "The biggest thing is simply sitting down, having a conversation and getting to know these people. While we have very different theologies, they are still people created in the image of God and deserve to be loved."
Shetler explained that when First Covenant initially embarked on this voyage to help Muslim refugees, he had no clue as to the extent of suffering these individuals faced and still face in the war-torn Middle East.
"We had no idea what we were getting into — many of them are still suffering because a family member has either been killed or wounded because of the violence in their home country," Shetler said. "Just last week, one of the refugee families got word that a brother, uncle and nephew all got killed by ISIS in Baghdad."
Amer told Sacramento Bee that church members had even provided and served the food for the Iftar dinner and helped clean up afterwards. Amer said SALAM will return the favor by inviting First Covenant members to Muslim feasts. Also, SALAM donated over 350 toys to the children of First Covenant during Easter of 2014.
"SALAM is their second home, and First Covenant is our second home," Amer said.