School Bans Religious Drawings After Parent Complains About 'Draw Muhammad' Assignment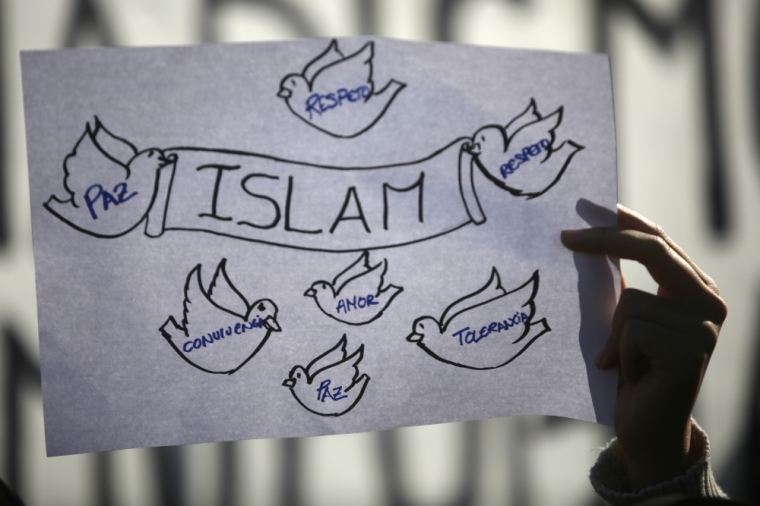 A California school district has banned all drawings of religious figures after a parent complained about a class assignment to draw the Islamic prophet Muhammad.
Fox News reported on Monday that the Acton-Agua Dulce Unified School District made the announcement last week, noting that the controversial assignment was part of a seventh-grade history worksheet called "Vocabulary Pictures: The Rise of Islam."
"I have directed all staff to permanently suspend the practice of drawing or depiction of any religious leader," Superintendent Brent Woodard told the Los Angeles Daily News last week. "I am certain this teacher did not intend to offend anyone and, in fact, was simply teaching respect and tolerance for all cultures."
Images of biblical prophets are considered offensive for Muslims, especially when it comes to representations of Muhammad.
Muzammil Siddiqi, an Islamic scholar and chairman of the Islamic Shura Council of Southern California, noted that Muslims abstain from drawing Muhammad out of respect.
"Muslims do not draw the image of the prophet Muhammad out of respect for him," Siddiqi said, adding that educators "should be sensitive to this Muslim position that young Muslim students would be reluctant to do it. ... If the teacher doesn't ask anyone to do that, it would be better."
Palmdale resident Melinda Van Stone was the parent who complained about the assignment her 12-year-old son brought home. She did not, however, divulge whether or not the family observed a particular religion.
"It's not appropriate to have our children go to school and learn how to insult a religious group," Van Stone said.
Back in April two Muslim gunmen opened fire at a "Muhammad Art Exhibit and Contest" at the Curtis Culwell Center in Garland, Texas, which left a security guard wounded. The attackers where shot dead.
Some Evangelical leaders, such as the Rev. Franklin Graham, condemned the violence, but said that people should not mock other religions.
"What this event was doing in Texas was mocking Islam," Graham said in May, noting that he would not appreciate people mocking Jesus.
"We need to respect one another. … And those that believe differently [from my faith]," he added, "I'm not going to mock them."