Can Ariz. Church Freely Promote Service Times in Roadside Signs Without 12-Hour Restriction? Supreme Court to Decide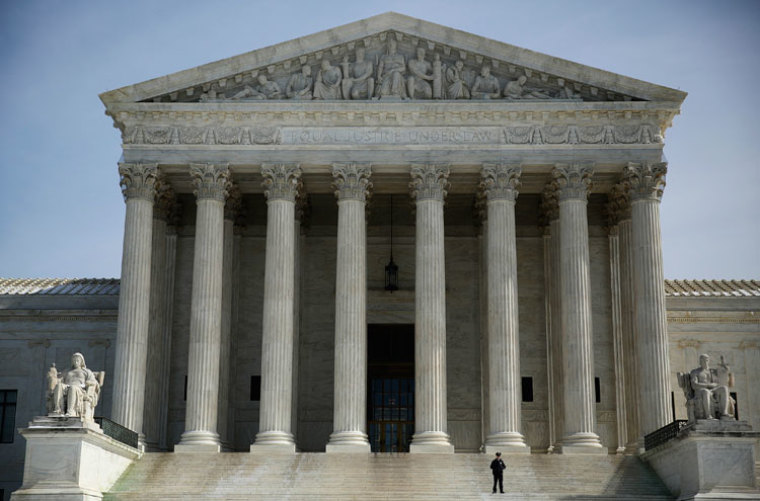 The U.S. Supreme Court will soon hear arguments in a small church's lawsuit against an Arizona town that bars the congregation from posting roadside signs.
Known as Reed v. Town of Gilbert, Good New Presbyterian Church is being represented by the Scottsdale, Arizona-based Alliance Defending Freedom.
ADF Senior Web Writer Marissa Poulson argued Monday that Good News' roadside signs may seem unimportant, but they represent one of many "building blocks" of freedom.
"By stating the church's signs are less valuable than political and other speech, the town is ignoring the church's free speech rights and claiming to have the power to handicap, and even eliminate, speech it deems unimportant," wrote Poulson.
The town of Gilbert has a sign code that strictly regulates when, how many, and for how long roadside church signs can be on display.
In 2007, Good News Presbyterian, also called Good News Community Church, filed a lawsuit against the town, arguing that the regulations were discriminatory, especially since other signs were given more leniency.
"Gilbert's code prohibits non-commercial event signs, including the church signs advertising worship services, from going up more than 12 hours beforehand in public rights-of-way," reported Parker Leavitt of The Republic.
"In contrast, political signs can be placed 60 days before an election. Ideological signs, which are meant to convey a non-commercial message or idea, can be posted in any zoning district and left up indefinitely. This could be a message touting world peace, for example."
In February 2013, a three judge panel of the Ninth Circuit Court of Appeals ruled in favor of the town over Good News.
The Ninth Circuit panel's opinion was authored by Circuit Judge Consuelo M. Callahan, with District Judge James K. Singleton joining in the majority and Circuit Judge Paul J. Watford dissenting.
According to the opinion's summary, "the panel concluded that the sign ordinance was constitutional because the different treatment of types of noncommercial temporary signs was not content-based as that term was defined in Reed, and the restrictions were tailored to serve significant governmental interests."
"The panel also concluded that the ordinance did not violate Good News' (or its members') right
to the free exercise of religion or right to equal protection of law, and was not unconstitutionally vague or overbroad," continued the summary.
Last summer, the U.S. Supreme Court agreed to hear an appeal from the church and then scheduled arguments for January.
Several amicus briefs were filed in support of Good News from various groups, including the Family Research Council, the Becket Fund for Religious Liberty, the National Hispanic Christian Leadership Council, the State of West Virginia, and the Pacific Legal Foundation.
In a brief for respondents filed in November, attorneys representing the town of Gilbert wrote that Good News' arguments of free speech "go too far."
"First, the Temporary Directional Sign provision does not foreclose Petitioners' ability to invite the public to church events. It simply (and solely) applies to limit their ability to erect off-site signs intended to direct passersby to temporary events," read the brief.
"Second, the 'content-neutrality' test has been devised as a tool to guide the courts to the appropriate level of scrutiny. The strict scrutiny test, in turn, is the most searching inquiry, intended to prevent governments from censoring or favoring viewpoints or ideas within the realm of noncommercial speech."