Is Candace Cameron-Bure's Recharged Acting Career 'Sign From God' to Leave 'The View'?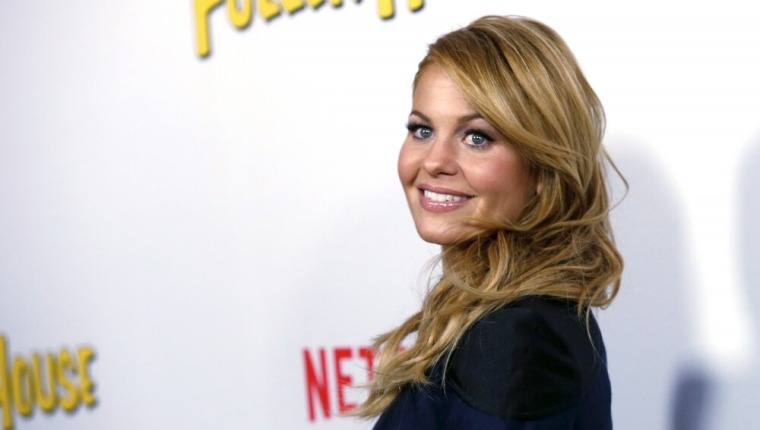 Now that Candace Cameron-Bure is busy co-hosting ABC's "The View," and starring in the Netflix hit "Fuller House," the actress believes God might be telling her to rethink her rigorous schedule.
Cameron-Bure joined the cast of "The View," produced in New York, back in August of last year. Now that the actress stars in the L.A.-based sitcom "Fuller House," a re-boot of the late '80s TV hit "Full House," which has now been renewed for a second season, the coast-to-coast slog is taking a toll.
"I'm flying back and forth from L.A. to New York every single week, working four days in New York and then back home in L.A. for three days to be with my family," Cameron-Bure recently told NY Daily News. "It's definitely exhausting and I'm not sure how long I can keep up the pace."
A serious case of the flu, brought on by the actress' busy schedule, caused her to walk off the set of "The View" in January.
While Cameron-Bure says she's grateful to have dual incomes with her two jobs, a source close to the actress said the mother of three believes the success of "Fuller House" might be a sign to reassess her hectic schedule. "She thinks it may be a sign from God," said the source, who also indicated that the actress, an L.A. native, wants to spend more time with her family.
Adding to the stress of Cameron-Bure's busy schedule is growing criticism of the actress' career choices, as previously reported by The Christian Post.
In a recent article for Motto.time.com, a website for younger women looking for advice about life, Cameron-Bure wrote: "When I was on 'Dancing With the Stars,' for example, I was constantly hearing from people who thought that my costumes weren't appropriate. On 'Fuller House,' people were sad that my character made certain choices. Even with 'The View,' people say I'm not speaking up enough for conservative values and that I allow myself to get walked on. Everyone has an opinion!"
"When I'm having issues or facing a big decision I'm unsure about, I talk with the people who are closest to me, whom I trust and who know my situation," she said. "That's where I seek guidance, along with prayer. "