Candace Cameron Bure Takes Stand Against Foul Language on 'The View'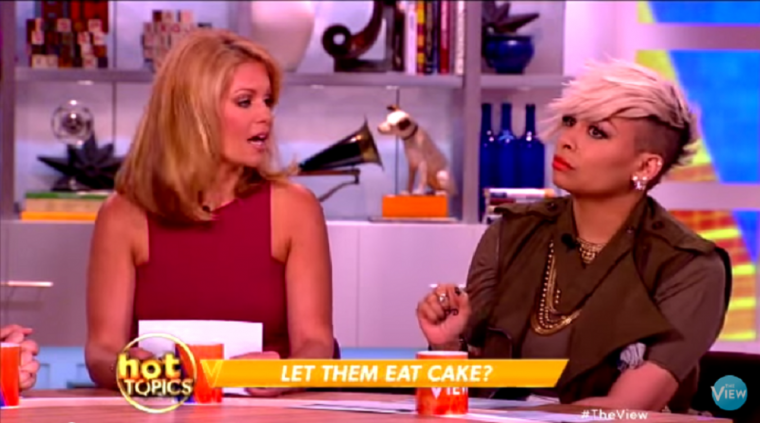 On Tuesday's episode of ABC's "The View," the co-hosts talked about an obscene word recently said by Donald Trump at a recent campaign rally. The topic then led to "Fuller House" actress Candace Cameron Bure expressing her disapproval for foul language.<
While speaking at the New hampshire rally Monday night, Republican candidate Trump brought up Texas Sen. Ted Cruz and his hesitation when it comes to waterboarding. The incident became a point of discussion on "The View's" Hot topics because the GOP candidate called attention to a woman in the crowd who used an obscene word to describe Cruz .
Trump immediately pointed out that "she just said a terrible thing," and proceeded to ask her to do it again.
"You know what she said? Shout it out because I don't want to say," Trump instructed, but when he realized that most of the crowd could not hear the woman, he decided to repeat it.
The event, now a conversation on "The View," evolved into a whole other topic altogether. Whoopi Goldberg argued that a lot of Americans feel they "should be able to say whatever" they want to.
As the conversation progressed, Bure pointed out that she has made it known to her fellow co-hosts that she "doesn't like being called a b****."
Goldberg acknowledge that Bure expressed her feelings and said that the ladies at the round table have quit using the word to describe a woman unless they can't resist it.
Bure, however, insisted that she still hears it "around the table." Joy Behar then tried to defuse the uncomfortable exchange with a joke.
"I have yet to call someone a skinny b****, and they say 'how dare you call me a skinny b****?'"
People on Twitter immediately chimed in on the subject to express what they thought about using foul language as a term of endearment. See some of those comments below.
Bure has been heavily ridiculed for her Christian faith since she sprung back into the spotlight. After revealing that she was a submissive wife in her book Balancing it All, Bure was viciously attacked in the media for her views. She gracefully defended her stance by using scripture and went on to compete in Season 18 of "Dancing With the Stars." While on the dance show, the actress also shared her modest values and went on to place third in the competition.