Candace Cameron Bure Upset by Feminism, Hell and Clinton Comment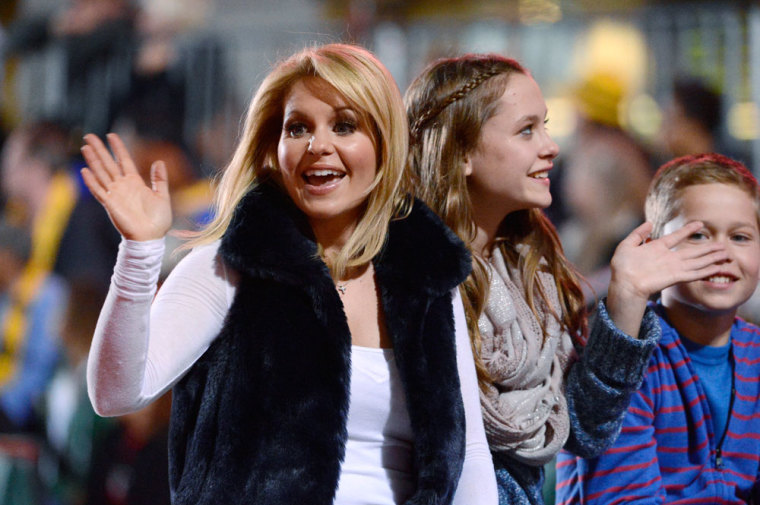 When not co-hosting alongside the ladies of "The View," Candace Cameron Bure is out and about on a promotional tour for her upcoming series premiere, "Fuller House." During a recent sit down at "Fox & Friends" on Wednesday morning, the actress shared her strong views on feminism and women who are pro-life.
Admitting that she has yet to choose a presidential candidate to vote for, Bure discussed the comments of former secretary of state Madeleine Albright's: "There's a special place in hell for women who don't help each other," Albright stated in an effort to get women to support Hillary Clinton's candidacy.
The actress was noticeably upset by Albright's comment for her casual mention of hell and proceeded to share her opinion on feminism.
"First of all anyone that can even joke about hell, there's nothing to me that's funny about that," Bure said. "If anyone actually read their Bible and saw what the description of hell is, it's disgusting."
Clinton has been a long-time advocate for the pro-choice movement and Bure, an evangelical Christian, strongly supports the pro-life movement. The 39-year-old has been very vocal during her many discussions on "The View" about the fact that she does not support Clinton's vision for the future of America. During her Fox interview, Bure talked about the women in the country that do not share Clinton's views on abortion.
"There's so many women that are not pro-choice, that are pro-life," Bure told Fox. "To say that they're not feminists, that they're anti-women if they're not supporting other women, that, to me, what's wrong with feminism. That is a turn-off for me as a woman."
On the Feb. 9th episode of "The View," feminism was also the topic of discussion. Bure admitted that she does not believe having roles as male and females are a "bad thing."
"I think that both male and female are equal in importance but they can be different in performance, depending on what that is," she said to her co-host after talking about Albright's comments.
"I am all for women doing absolutely everything but don't want to feel bullied into having to vote for a woman because I'm a woman and then tell me that I'm anti-feminist because I'm not voting for a woman. I think that's wrong and you're shaming me for that."
The California native has made a strong stance that voting should not be based on one's gender. Since finishing third on "Dancing With the Stars" and now joining the "The View," the mother of three has used her platform to share her faith.
On another episode of the daytime talk show, Bure addressed her stance on abortion when discussing the indictment of the two employees with the Center for Medical Progress who were punished for their videos exposing Planned Parenthood.
"I have complete compassion and understanding, and, of knowing people and having relationships in my life with the abortions," she said of women who go the route of abortion. However she insisted that she is more of an advocate for those who cannot speak up from themselves.
"Listen, I'm an advocate for the unheard voice. These are unborn voices. They cannot defend themselves, and I will always defend them," she declared.