Candace Cameron Bure's Daughter Natasha Gets Real for Upcoming Book Release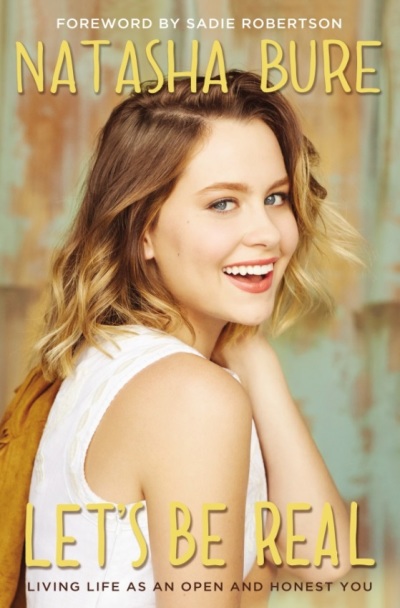 Singer, model, and Youtube sensation Natasha Bure, daughter of actress Candace Cameron Bure, is gearing up to release her debut book, Let's Be Real.
Following in the footsteps of her New York Times best-selling author mom, the young Bure hopes to spread a powerful message for teens with her upcoming release.
Following the mantra, "this is real, this is life, and we all go through it," Bure's hardcover and e-book edition will be available online and in stores nationwide on March 28.
According to a statement shared with The Christian Post, Let's Be Real "offers an honest approach to living life [while] covering topics teens face daily [and] includes the embarrassing, cringe-worthy, 'I want to close my eyes and plug my ears' kinds of stories because that's what real life is."
The book is also set to feature encouragement, insight, humor, and advice along the way as Bure discusses dealing with acne, friends, relationships, body confidence, self-image and struggling with faith.
"Whether it's boyfriends, faith, stress, body image, or having fun, my view is to simply be honest, simply be real, no matter what we face, including life's roadblocks," Bure explained in the statement. "I want to encourage others to live their life and not try to be someone else. Be open, honest, and the best you, you can be!"
The forward of Let's Be Real was written by a friend and fellow teen celebrity, Duck Dynasty's Sadie Robertson.
The popular Youtube vlogger has over 70,000 subscribers and has been a big inspiration and role model figure for young girls who follow her.
Bure made her singing debut on television during her mother's 40th birthday celebration on "The View." Candace was a co-host on the popular daytime talk show and was consumed with tears during the live taping as her "favorite band" Grammy-nominated duo for KING & COUNTRY surprised her by asking her daughter to join them on stage for the concert.
The proud mom regularly posts videos of her daughter singing worship songs in church and her talent was officially showcased during a brief stint on season 11 of the hit show, "The Voice."
For more information on Bure's release, now available for pre-order, visit the book's website.