Casio Unveils First Android Smartwatch At CES 2016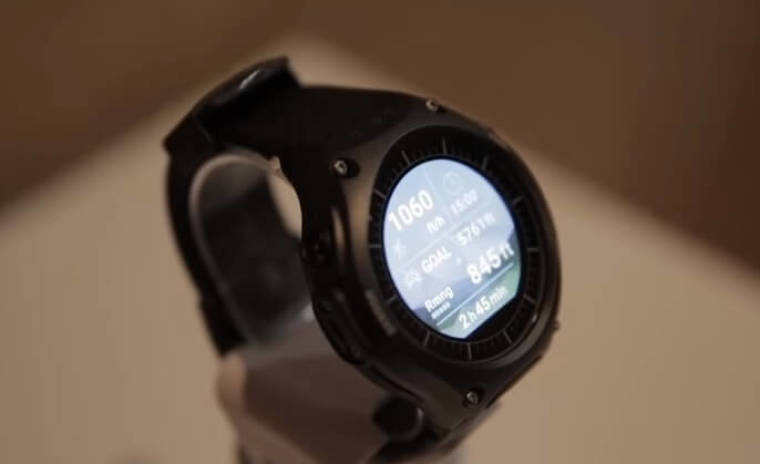 While one segment of the smartwatch market prefers the luxurious and the fashion-conscious kinds of wearable technology available, there is another segment that prefers a more rugged and sporty treatment of wearable technology. Casio, the Japanese watchmaker, unveiled the company's first smartwatch called the WSD-F10 Smart Outdoor Watch during CES 2016, which brings to the market another smartwatch for the consumer who likes the outdoors but will not sacrifice functionality.
According to a Tech Times report, the smartwatch's design first of all distinguishes it from the rest of the wearable technology that was featured at CES 2016. When it comes to specs, the smartwatch was definitely made with the outdoors-oriented consumer in mind. The list includes fishermen, hikers, cyclists and other athletes. Although it looks huge, it is very lightweight, weighing in at only 93 grams or 3.28 ounces with the strap on.
It has a U.S. military standard certification or MIL-STD-810, which means that is made to withstand the harshest environments such as "humidity, shock, vibration, radiation, ice, water, as well as low and high temperatures." 
Among the features that make it suited for outdoor activities are its array of sensors, from a pressure sensor, an accelerometer and a compass which collect and display information needed for activities. Through the watch's Tool button, users can get important information such as air pressure, compass direction, activity graphs and tide graphs, sunrise and sunset graphs, all of which are useful when hiking a mountain trail, for example.
Aside from being equipped with Android Wear OS, the watch also comes with a smartphone app called Casio Moment Setter+.
The watch has two screens – a round color LCD screen and a secondary monochrome LCD. If the user opts to use the monochrome LCD in Timepiece mode, the watch's smart features will no longer be active so consumers can use it like an ordinary watch which can last up to 30 days on a single full charge. If Android Wear is used, the battery will last for 24 hours on a single charge.
Retailing at $500, the watch will be available in the U.S. in April.