Catholic Bishops Call for Prayer, Fasting After Philippine President's Anti-God Statements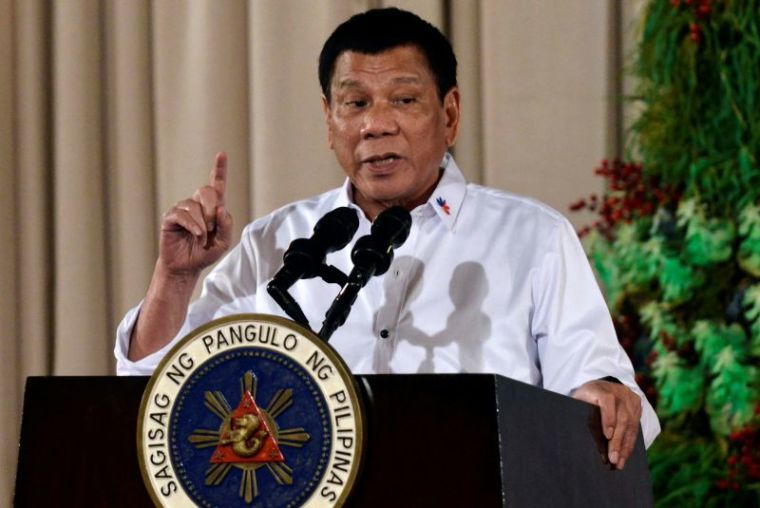 Catholic leaders have issued a call for prayer and fasting amid internal problems within the Philippines as well as recent controversial comments made by the nation's president.
Recently, President Rodrigo Duterte has verbally attacked religious groups, especially the Roman Catholic Church, for being critical of some of his domestic policies.
In a pastoral exhortation letter released by the Catholic Bishops' Conference of the Philippines on Monday, the Church called for a day of fasting and prayer on July 16.
"On July 16, 2018 on the feast of the Blessed Mother of Mt. Carmel, the mountain associated with the bold challenge of the prophet Elijah, let us spend a day of prayer and penance, invoking God's mercy and justice on those who have blasphemed God's Holy Name, those who slander and bear false witness, and those who commit murder or justify murder as a means for fighting criminality in our country," states the exhortation.
The exhortation goes on to also call for three additional days of "fasting, prayer and almsgiving" beginning July 17 and concluding July 19.
Signed by CBCP President the Most Reverend Romulo Valles, achbishop of Davao, the letter does not identify President Duterte by name, but calls out those who regard "the Christian faith as nonsense."
"To those in this world who boast of their own wisdom, those who arrogantly regard themselves as wise in their own estimation and the Christian faith as nonsense, those who blaspheme our God as stupid, St. Paul's words are to the point: 'For the stupidity of God is wiser than human wisdom, and the weakness of God is stronger than human strength.' (1 Cor 1:25)."
Recently, Duterte garnered international headlines for a speech he made at the opening of the 2018 National ICT Summit in Davao City where he called God "stupid."
"This son of a whore must really be stupid. You created some — something perfect and then you think of an event that would tempt and destroy the quality of your work," said Duterte, as translated by the Manila Standard on Sunday.
Last week, he also criticized the concept of original sin and of infants needing to be baptized by the church.
"Where is the logic of God there?" he asked.
Duterte even offered to surrender the presidency if "one single witness" can prove that humans are "able to talk and to see God," such as through a picture or a selfie.
Some have claimed that Duterte's rhetoric against the church could be fueling violence, including the recent murders of priests.
For his part, Duterte has denied these accusations and has sought to reach out to the Catholic Church following his inflammatory religious comments.
"The president thought to open the dialogue because there is only one society served by both the government and the church," explained a spokesman to a CNN affiliate.