Church-Sponsored Boy Scout Troops Won't Be Forced to Follow Transgender Membership Policy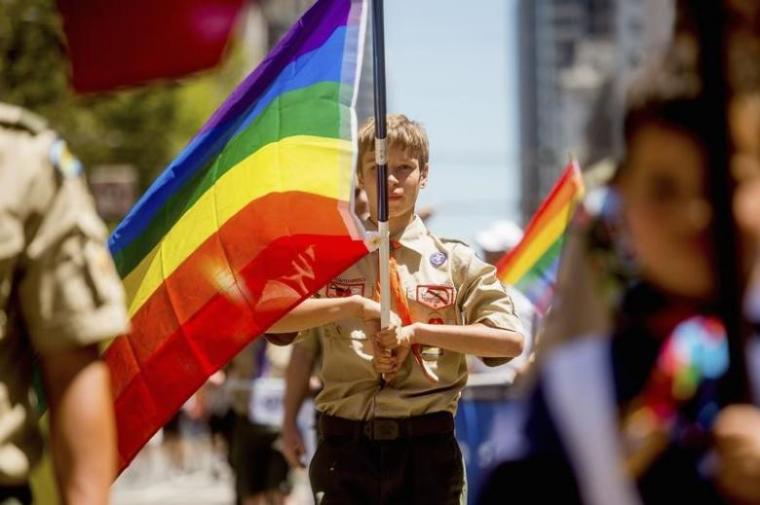 Boy Scout troops sponsored by Catholic churches won't be required to adhere to the organization's new policy of allowing girls who identify as boys to become troop members. 
The National Catholic Committee on Scouting said in a statement that despite the Boy Scouts' announcement on Jan. 30 that welcomed girls who identify as boys as members, the new policy "has no impact on the operation and program delivery of Scouting program(s) in Catholic-chartered units."
"Scouting serves the Catholic Church through the charter concept, which is similar to a franchise," the statement continued, as reported by Catholic News Service on Tuesday.
"The units chartered to a Catholic institution are owned by that organization. The BSA has stipulated that religious partners will continue to have the right to make decisions for their units based on their religious beliefs."
The policy change, announced last week by the Boy Scouts, allows the organization to look at only the gender listed on a child's application for becoming a scout, while previously it had considered the gender identified on the child's birth certificate.
The change means that children who are girls, but now identify as boys, can be accepted in the boys-only programs.
Some parents, such as the mother of an 8-year-old transgender child named Joe, who had been asked to leave the Boy Scouts after it was discovered that he is actually a she, praised the change.
"I'm so grateful. I really am that they're accepting and that there won't be any issues. They (other transgender youth) won't have to go through what my son went through. It's a big change for everybody that all are accepted now. ... I'm so delighted that they finally called and they did say this, but I'm still angry," Kristie Maldonado said, suggesting she is still frustrated over the initial decision to remove Joe.
Others, such as American Family Association President Tim Wildmon, argued that the change in policy will herald the end of the organization.
"It's the end of the Boy Scouts of America as we know it," Wildmon told The Christian Post last week. "They have a proud history but they have been infiltrated with the politically correct culture and now they can't even differentiate between a male and a female."
"I think you will see a slow, maybe quick, demise of them as an organization," he added. "I think their numbers will drop. They continue to drop for this road they have taken."
George S. Sparks, national chairman of the National Catholic Committee on Scouting, and Father Kevin M. Smith, a priest of the Diocese of Rockville Centre, New York, who is national chaplain of Catholic Scouting, affirmed that faith-sponsored groups will not be forced to violate their beliefs when it comes to accepting members, however.
"Scouting's chartered organizations have the right to uphold their own moral standards within the units they charter. The teachings of the Catholic Church are upheld," the joint statement said.