Catholic School to Remove 180 Statues of Jesus, Mary to Avoid Offending Students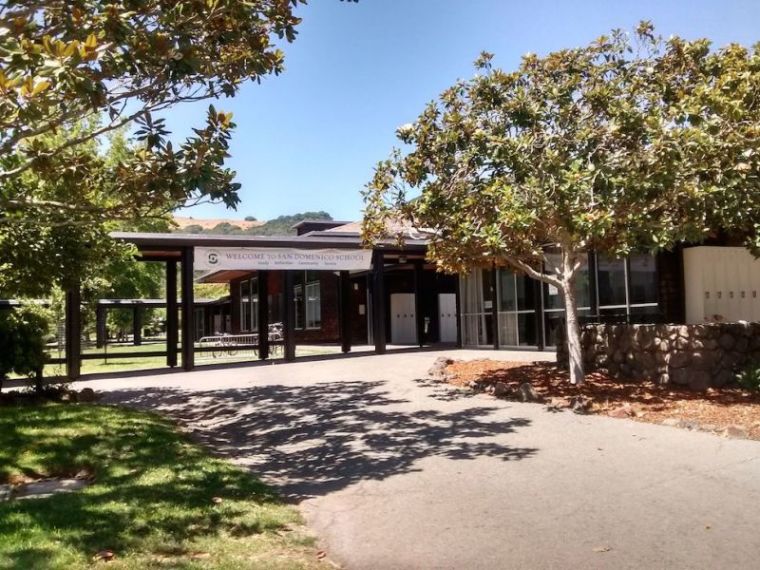 In an effort to be more "inclusive," a Catholic school in California is removing a statue of baby Jesus and Mary and all other Catholic icons from its campus.
San Domenico School in San Anselmo has thus far relocated 18 of its 180 Catholic icons and statues, according to Marinij.com.
The move of San Domenico, an independent Catholic school founded in 1850, has sparked strong reactions from parents.
"Articulating an inclusive foundation appears to mean letting go of San Domenico's 167-year tradition as a Dominican Catholic school and being both afraid and ashamed to celebrate one's heritage and beliefs," wrote Shannon Fitzpatrick, whose 8-year-old son attends the school, in an email to the school's board of directors, Dominican Sisters of San Rafael and the head of school.
"In our time here, the word 'Catholic' has been removed from the mission statement, sacraments were removed from the curriculum, the lower school curriculum was changed to world religions, the logo and colors were changed to be 'less Catholic,' and the uniform was changed to be less Catholic," the mother continued.
"I am extremely disappointed in the school and the direction they've been going," Cheryl Newell, who had four children graduate from the school, was quoted as saying. "This isn't a new thing that they've been intentionally eroding their Catholic heritage. They're trying to be something for everyone and they're making no one happy."
Amy Skewes-Cox, who chairs the school's board of trustees, defended the decision.
"If you walk on the campus and the first thing you confront is three or four statues of St. Dominic or St. Francis, it could be alienating for that other religion, and we didn't want to further that feeling," she stated.
Cecily Stock, who is head of the school, also sought to justify the decision.
"Over the last few years we've had fewer Catholic students as part of the community and a larger number of students of various faith traditions," Stock was quoted as saying. "Right now about 80 percent of our families do not identify as Catholic."
"Our goal in this shift was in alignment with our strategic plan that was approved by our Board of Trustees and Dominican Sisters of San Rafael in June of 2016 and reflects our commitment to continuing a 167-year tradition of inclusive education," Kimberly Pinkson, the school's director of marketing and communications, told Fox News.
However, Fitzpatrick said, "Many parents feel if the school is heading in a different direction then the San Domenico community should have been notified before the signing of the enrollment for the following year."