New CDC Recommendations Acknowledge Life Begins at Conception?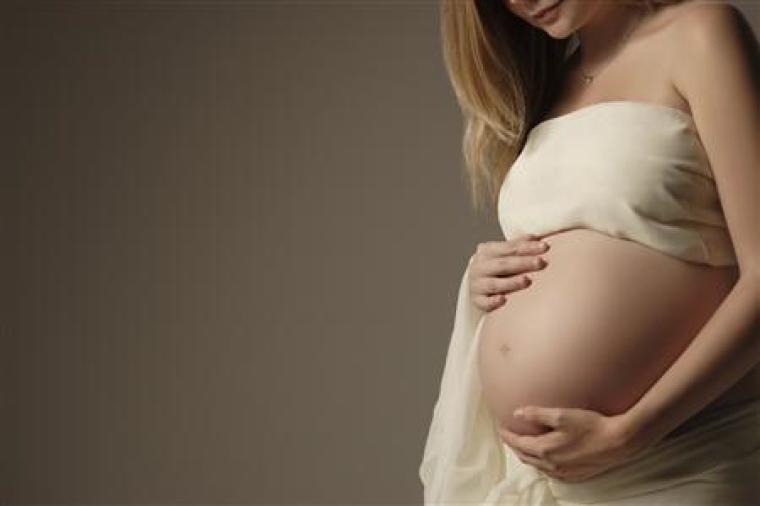 In its new recommendations, the Centers for Disease Control says young women should completely abstain from alcohol so that babies are not born with fetal alcohol syndrome, the leading known preventable cause of developmental and physical birth defects in the United States.
"Alcohol can permanently harm a developing baby before a woman knows she is pregnant," says CDC Principal Deputy Director Anne Schuchat in the CDC's monthly "Vital Sings" report. "About half of all pregnancies in the United States are unplanned, and even if planned, most women won't know they are pregnant for the first month or so, when they might still be drinking."
Schuchat adds: "The risk is real. Why take the chance?"
Alcohol use during pregnancy, "even within the first few weeks and before a woman knows she is pregnant," can cause lasting physical, behavioral, and intellectual disabilities that can last for a child's lifetime — known as fetal alcohol spectrum disorders, or FASDs, according to the report.
Molly Hemingway, senior editor at The Federalist, quipped in her column on Friday: "Are we all agreeing that the unborn are real, actual people now? Are they legitimate humans, and therefore needing protection and care like other people? Or are they blobs of cells and unimportant until we decide we really want them? There's a big divide between these ideas, and the CDC should let us know which is correct.
"If the unborn aren't babies, aren't people, why does this matter? If clumps of cells aren't really alive, why should all adults curtail legal and often enjoyable activities for them?"
An estimated 3.3 million women between the ages of 15 and 44 years are at risk of exposing their developing baby to alcohol because they are drinking, sexually active, and not using birth control to prevent pregnancy, says the report, which also found that three in four women who want to get pregnant as soon as possible do not stop drinking alcohol when they stop using birth control.
Most women don't know they are pregnant until they are four to six weeks into the pregnancy and could unknowingly be exposing their developing baby to alcohol, the report explains, stressing that FASDs are completely preventable if a woman does not drink alcohol during pregnancy.
"Every woman who is pregnant or trying to get pregnant — and her partner — want a healthy baby. But they may not be aware that drinking any alcohol at any stage of pregnancy can cause a range of disabilities for their child," says Coleen Boyle, director of CDC's National Center on Birth Defects and Developmental Disabilities.
"It is critical for healthcare providers to assess a woman's drinking habits during routine medical visits; advise her not to drink at all if she is pregnant, trying to get pregnant or sexually active and not using birth control; and recommend services if she needs help to stop drinking," Boyle adds.
Prenatal exposure to alcohol can damage the developing fetus and is the leading preventable cause of birth defects and intellectual and neurodevelopmental disabilities, noted American Academy of Pediatrics in October 2015. During pregnancy, it said, no amount of alcohol intake should be considered safe; there is no safe trimester to drink alcohol; all forms of alcohol, such as beer, wine, and liquor, pose similar risk; and binge drinking poses dose-related risk to the developing fetus.