Cedric the Entertainer Talks Striving to Be Christ-Like on 'Frankly Faraci'
Steve Harvey Says People Living Life Without God Are \'Trippin'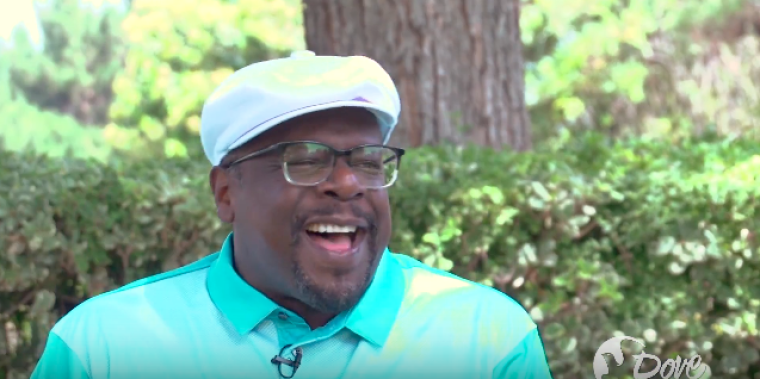 The Dove Channel's original series "Frankly Faraci" is back for a second season and in the most recent episode Cedric the Entertainer talks about how his faith inspires his approach to comedy.
Host Matthew Faraci met with the 53-year-old former Kings of Comedy star during his celebrity golf tournament to learn more about his faith in Jesus Christ, his passion for charity work to help children nationwide, and to speak to fellow comedian Steve Harvey who's joining Cedric on his mission to bless others.
When asked about the heart behind his comedy, Cedric said his motivation comes from his Christian faith and upbringing.
"It's more in tune with the spirituality of being Christ-like, being a person of kind spirit, being a person that's looking for the good, the greatness in someone to be able to inspire that greatness. I think that would be a good description of my personality and who I think I am," he said.
During the segment, Cedric's longtime friend Steve Harvey commented on faith, saying: "You know, without God, without faith — if you're trying to live your life without God, you trying to live your life without prayer, you trippin' man. You making this way harder than it's got to be."
The Dove Channel is a family-friendly streaming service provided by Cinedigm. It's original series "Frankly Faraci" gives viewers a "behind-the-scenes look at high-profile figures in entertainment" from actors, musicians, athletes and others whose lives and careers are inspired by faith.
"We couldn't be more excited to bring Dove Channel viewers season two of 'Frankly Faraci,'" Vice President of Cinedigm Networks, Erick Opeka, said in a statement shared with The Christian Post. "Matthew Faraci's thought-provoking, relatable and humorous approach to the interview has had an overwhelmingly positive reception from both fans and talent alike. With this show, Faraci has artfully delivered what audiences have long been seeking in values-based entertainment."
"Frankly Faraci: Season Two" features interviews with celebrities who candidly discuss their faith, family, and motivations.
Along with Cedric the Entertainer, other guests seen this season will include: Harry Connick Jr., Candace Cameron Bure, St. Louis Cardinals pitcher Harry Adam Wainwright, Corbin Bernsen, and Atticus Shaffer of ABC's series "The Middle."
To watch Cedric's interview, click here.