Cee Lo Green Proclaims 'God Is a Woman' in New Song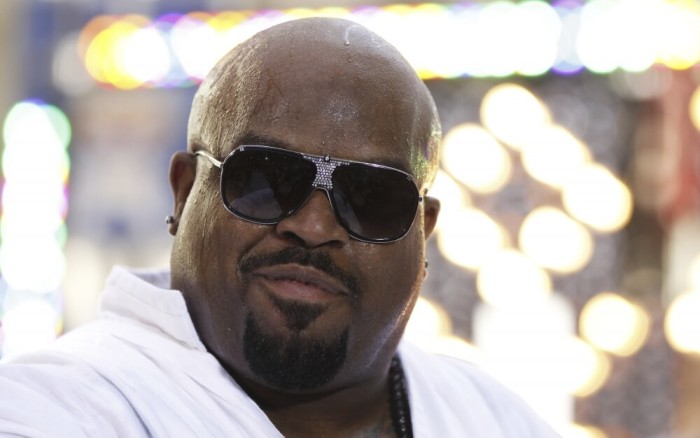 Controversial performer Cee Lo Green released a new song this week titled "God is a Woman."
Green, who is known for the hit 2006 song "Crazy," released the new tune via SoundCloud on Tuesday in honor of International Women's Day.
The soul singer included a brief description to accompany the song that read: "Manifesto of thought and intention, master of plan, light in every direction encouraged by affection, mother of the moon and stars, matter, and mountainous plains, and even prouder mother of man, a song of praise to echo forevermore, and always."
"From my own mothers [sic] womb here I stand as a witness that..GOD IS A WOMAN," the description added.
Green states in the song that "Although this idea is untraditional, I think God is a woman."
The 41-year-old musician, whose parents are both Baptist ministers, has spoken about his Christian faith before.
Green received criticism during his 2011 New Year's Eve performance in New York's Times Square when he changed the lyrics to John Lennon's "Imagine" to include a pro-religion message.
Instead of singing the lyrics "Nothing to kill or die for, and no religion too," Green instead sang "Nothing to kill or die for, and all religion's true."
Green then sought to defend himself in a now-deleted tweet, writing: "Yo I meant no disrespect by changing the lyrics guys! I was trying to say a world were (sic) u could believe what u wanted that's all."
Green, who has previously served as a judge on NBC's "The Voice," also released a Christian Christmas song in 2012 titled "Mary Did You Know." The song includes clips from the highly-acclaimed History channel miniseries "The Bible," produced by Roma Downey and Mark Burnett.
Green's rendition of the popular Christmas song received praise from Joel Osteen, pastor of Lakewood Church in Houston, Texas, whose ministry group said via Facebook that Christians will " be inspired by CeeLo Green's beautiful rendition of 'Mary Did You Know' from the Bible Series."
While Green has been expressive of his Christian faith throughout his career, the topic of God's gender has long been debated in some Christian denominations.
In June, a group of female priests in the Church of England called on church leaders to describe God as both a "he" and a "she."
"Orthodox theology says all human beings are made in the image of God, that God does not have a gender. He encompasses gender — He is both male and female and beyond male and female. So when we only speak of God in the male form, that's actually giving us a deficient understanding of who God is," the Rev. Jody Stowell, a member of Women and the Church group, told The Guardian last year.
The Rev. Kate Bottley, an Anglican vicar in England, has argued that the gender of God does not matter, as God is a power that transcends human definitions like race and sex.
In a June op-ed in The Guardian, Bottley argues that to question God's gender is to "miss the point."
"God is not a woman. And God is not a man. God is God," Bottley wrote. "But we can only describe God in the terms we can easily comprehend, comparing God to something we know better."