Celebrity Lawyer Gloria Allred Says She Will Prove Biker Crippled by SUV Driver in NYC Highway Brawl Is Innocent Victim
Celebrity Lawyer Gloria Allred Says She Will Prove Biker Crippled by SUV Driver in NYC Highway Brawl Is Innocent Victim
Celebrity lawyer Gloria Allred is expected to officially announce Friday that she is representing the family of biker Edwin Mieses Jr., 32, whose spine was crushed by wealthy Manhattan executive Alexian Lien, 33, during a high-speed brawl along Manhattan's West Side Highway on Sunday.
The gripping incident publicized via a much watched YouTube video has polarized the nation with some onlookers labelling Mieses a thug who deserved Lien's spine crushing treatment while others have argued he was a victim of Lien's exploding road rage. The opinions shared on the comments section of the video over the last few days got so explosive the account holder was forced to disable it.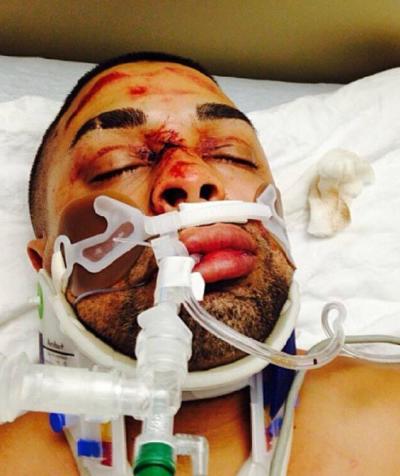 On Friday, through a support page on Facebook, it was revealed that Mieses had awakened from his medically induced coma.
"Jay has begun to open his eyes, he is in the process of getting better. God truly is great, may he forgive those that do not know. All your prayers and positive feedback has been wonderful!" said a post on the page on Friday morning. "We know that Jay will make a quick recovery this week. Taking it one day at a time, there is only so much he can do at this moment but he will improve over time."
According to a report in the New York Daily News , Allred will explain why Mieses is an innocent victim of the ongoing saga at a press conference with his family on Friday.
On Thursday, Lien's wife of one year, Rosalyn Ng, released a statement through their attorneys arguing that she and her husband were simply planning to celebrate their anniversary with their 2-year-old daughter when the SUV her husband was driving was swarmed by the pack of bikers Mieses was riding with.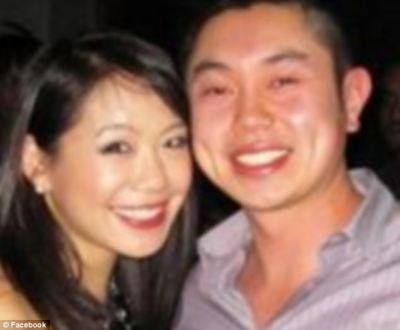 According to the police, one of the bikers Christopher Cruz, 28, of Passaic, N.J., who is the only person charged so far in the ongoing investigation, reportedly slowed down suddenly and was bumped by the SUV. As the bikers reacted to what happened, Lien reportedly got scared and plowed over at least three of the bikers seriously injuring Mieses in the process.
The bikers chased Lien for about four miles along the highway until they caught up with his vehicle. His driver's window was smashed and he was dragged from the vehicle and pummeled so badly he had to receive stitched to his face.
"Our fear for our lives was confirmed when the incident ended with the ruthless and brutal attack on my husband, me, and, most importantly, our 2-year-old child," Ng noted in the statement through her lawyers.
NYPD Deputy Commissioner John McCarthy told ABC that the tenor and number of calls Ng made to 911 during the ordeal shows how "terrified" they were. She placed four calls from inside the Range Rover in nine minutes and only stopped when police arrived at the scene where her husband was assaulted.
One biker who was on the ride on Sunday, however, disputed that analysis. He told ABC that Lien wasn't driving like a man in fear.
Exclusive Op-eds from the Presidential Campaigns
"He was all over the place when he got on the highway," Sean Thomas told ABC News Thursday. "He started from this lane to that lane to this lane, speeding up and this was the reason he was surrounded."