Charlie Sheen and Denise Richards at Yankees Game With Daughters
Charlie Sheen and Denise Richards went out together again on Saturday, taking their two kids, Sam and Lola, to the New York Yankees vs. New York Mets MLB game at Citi Field.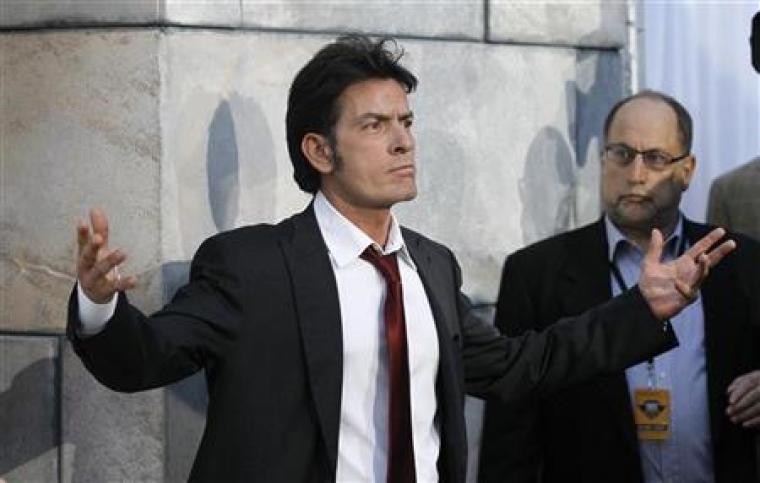 The previously married couple looked to have overcome any hard feelings from the past and were all smiles as they took in the best of the action from the all New York affair. The couple divorced in 2006 but were clearly making the effort for their two daughters.
The ex-couple saw Yankees' Eric Chavez hit the tie-breaking home run in the seventh inning as the New York Yankees came back from three-runs down to defeat the Mets 4-3. The result ended a three-game losing streak for the Yankees. The two teams play the final game of the MLB interleague series Sunday, after splitting the first two contests.
Charlie Sheen's new show, Anger Management, premieres soon on June 29, which is sure to draw a large audience interested to see what his comeback show will be like. The former Two and a Half Men star suffered a huge meltdown in 2011, which saw him make abusive comments against the Two and a Half Men creators, and just about everyone else, and resulted in him being fired from the hit sit-com.
Ashton Kutcher has since taken over the starring role in Two and a Half Men, and Sheen has since calmed down and apologized repeatedly for his behavior. He has said in an interview with the Yes network, "I wish I could blame it on drugs, but I can't," as he described the reasons for his meltdown.