Chef Killed Over Meal: Customers Kill Chef Over Unsatisfactory Noodle Dish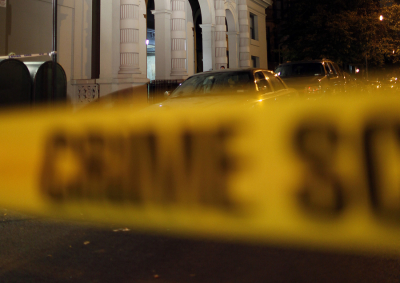 A chef has been killed over a meal on the German holiday island of Sylt, according to reports.
Popular Japanese chef, Miki Nozawa, is said to have gotten into a dispute with two guests about a dish of fried noodles.
In the resulting altercation, Nozawa suffered serious injuries and was rushed to an intensive care unit at a local hospital, according to Ulrike Stahlmann-Liebelt, the senior public prosecutor from the nearby town of Flensburg.
However, despite the medical team's best efforts, the 57 year old chef died from his injuries. An autopsy is now being conducting to determine the exact cause of death, authorities have said on Tuesday.
Local police have identified two suspects in the incident, and are currently hunting a 36 and 50 year old. The pair are reportedly skilled workers, according to AAP.
The news has stunned locals, and according to local media reports the argument between the chef and the duo was sparked by a dish of fried noodles that contained beef and vegetables in it.
The chef had prepared the food for the two customers, however, when they received the dish the pair complained that it had not been prepared to their satisfaction and they demanded a complete refund and refused to pay.
According to German publication, Bild, the two customers then left the restaurant without paying.
That appeared to be the end of the incident, however, later that night the Japanese chef met the pair again at a local table dancing bar, and their argument continued and escalated significantly.
A fight is said to have ensued and the chef was said to have taken a blow to the head. He was rushed to the hospital and according to local reports he suffered brain injuries and internal bleeding.
The chef was known to be a specialist in Japanese-Italian fusion food.
Video: Sylt TV News Report in German