Chicago Church Gives Away $160K to 320 Members; Asks Them to Use Money Towards Anything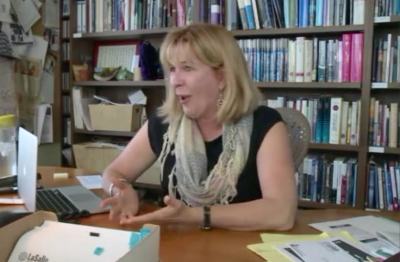 A Chicago church gave each of its 320 members $500 during a recent Sunday service, asking them to do as they please with it.
LaSalle Street Church gave away a total of $160,000 with no strings attached, just the hope that the money goes to a good cause. Pastor Laura Truax also suggested that congregation members tithe from the amount given to them according to how the Spirit led them.
"Some people started to cry and I started to sweat because it sounded so crazy ... In that moment, I was worried that people were going to think, 'this is stupid and silly. You're squandering away $160,000.' I was nervous about that but I felt this was a place of faith," Truax told Chicago's WGN TV.
Donna Smith-Bellinger, a member of the church for three years, was ushering with her husband during the service when the check announcement was made. Now that they have $1,000 between them, Smith-Bellinger says they plan to pay it forward.
"We took some of that money and put it into programs to help some other people do things they want to do and make their dreams come true. The other part of it is still sitting at home inside the Bible" said Smith-Bellinger.
The money was 10 percent of a $1.6 million real estate deal that LaSalle Church was a part of along with three other local churches. Together they had helped support a multiethnic, multi-income housing development in the 1970s which was sold in June in what is now an upscale neighborhood.
Truax and the church board made the decision to invest in the church members and will decide what to do with the rest of funds. Some members have suggested donating a part of it to an Ebola clinic in Sierra Leone or starting a scholarship fund, among other options.
Truax said her church members vary from the wealthy to the homeless, so she does not oppose if someone wants to use the money for personal expenses.
"My real hope is that other churches will see this story and somehow find within themselves the same place we found and jump with their people," said Truax.
Members were also given nine weeks to cash their checks with the idea that they may use the funds before the Christmas holiday season.