Chicago Church Shooting: 5 Gunned Down in Drive-By as Church Holds Prayer Service, Soup Kitchen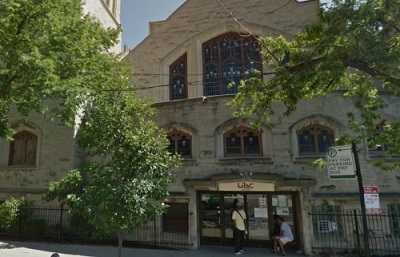 Five people have been injured in a drive-by shooting at Uptown Baptist Church earlier this week.
According to authorities, the shootings occurred in the Uptown neighborhood when a car pulled up in front of the church, specifically targeting one of the individuals on the sidewalk. The four others were victims of their proximity.
The police believe gangs were responsible for the latest act of violence. Two of the wounded were identified as gang members while the rest, according to Uptown Baptist Church pastor Michael Allen, were likely there because of the church's soup kitchen or prayer service.
"We heard the barrage of shots outside. There must have been at least 15 to 20 shots fired, and then after that, I went out to find out what was going on, and just saw carnage at the base of the church steps," Allen told CBS. "I do believe at least two or three of the victims had either just come into the sanctuary, or to our meal, or were just leaving the Monday night meal," Allen said.
The victims' conditions range from extremely critical to good.
Chicago Police Supt. Garry McCarthy, who has repeatedly called for assault weapons to be banned, spoke with frustration as he identified the shooter's weapon as such.
"It's ironic how things kind of come together. You've heard me talk about assault weapons. It looks like there was an assault weapon used in that shooting last night," McCarthy told CBS. "These are not things that belong in an urban setting. There's no reason for them in a free society. That's a military-grade weapon that was created to kill people during combat."
In response to the gun violence that has plagued Chicago, the city has established "Safe Passage" routes for city students traveling to and from school. Along these routes, trained Safe Passage workers, police officers and city employees line the streets to keep the peace while students walk. City workers have also been responsible for securing or demolishing 300 abandoned buildings, cleaning vacant lots, and providing security at public parks.
This incident marked the second shooting along these routes in less than a week, yet both the city and its longtime community supporters are not shaken in their resolve.
"This kind of stuff doesn't scare us off. We're just going to redouble our efforts to love on the community, and show the love of God to people," Allen said.
Chicago: 5 shot in front of church by automatic gunfire !!