Chick-fil-A Flies Flags at Half-Staff to Honor Late Justice Antonin Scalia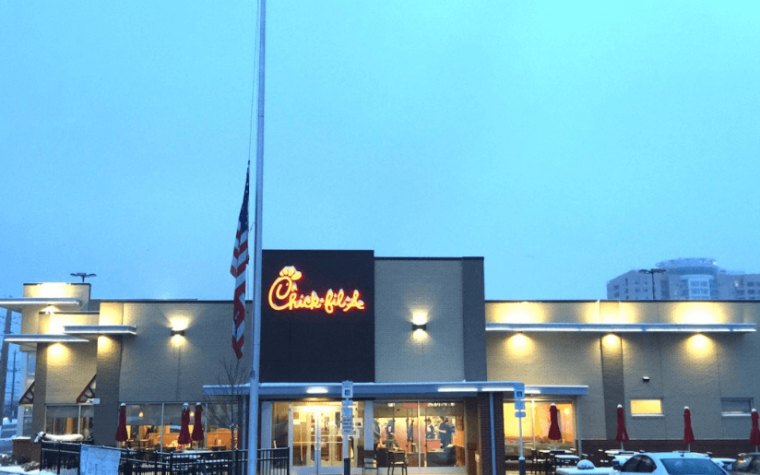 Chick-fil-A restaurants that display the American flag are flying them at half-staff in memory of recently deceased Supreme Court Justice Antonin Scalia.
The fast food chain that specializes in chicken sandwiches and headed by a conservative Southern Baptist family asked their restaurant managers to lower the American flag in remembrance of Scalia, who died Saturday of natural causes.
"Anytime the president orders the flag be flown at half-staff, Chick-fil-A restaurants do so — as is the case with honoring Supreme Court Justice Antonin Scalia," read a statement sent to The Christian Post by the fast food company.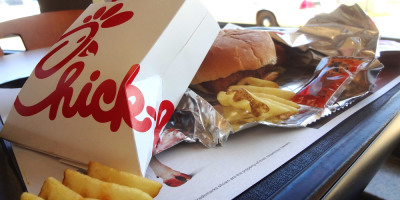 On Saturday, Feb. 13, Scalia reportedly died in his sleep while vacationing in Texas. He was 79 years old and left behind his wife, nine children, and 36 grandchildren.
Appointed to the Supreme Court by President Ronald Reagan in 1986, Scalia was known as a staunchly conservative legal mind.
"From his first years on the bench, Scalia distinguished himself as an outspoken and passionate defender of the originalist doctrine, which sought to interpret the Constitution as understood at the time of its adoption," noted history.com.
"He was aggressive in his oral arguments with lawyers appearing before the court, as well as with his colleagues on the bench. In his skillfully crafted written opinions, which were intended for — and often reached — a wider audience than those of his fellow justices, Scalia could be particularly witty, and withering."
In addition to Chick-fil-A, many others have offered their condolences and memories, including ideological enemies like fellow Supreme Court Justice Ruth Bader Ginsburg, who was good friends with Scalia.
"He was a jurist of captivating brilliance and wit, with a rare talent to make even the most sober judge laugh. The press referred to his 'energetic fervor,' 'astringent intellect,' 'peppery prose,' 'acumen,' and 'affability,' all apt descriptions," wrote Justice Ginsburg.
"Justice Scalia once described as the peak of his days on the bench an evening at the Opera Ball when he joined two Washington National Opera tenors at the piano for a medley of songs. He called it the famous Three Tenors performance. He was, indeed, a magnificent performer. It was my great good fortune to have known him as working colleague and treasured friend."