China shuts down Bible App, Christian WeChat as new crackdown policies go into effect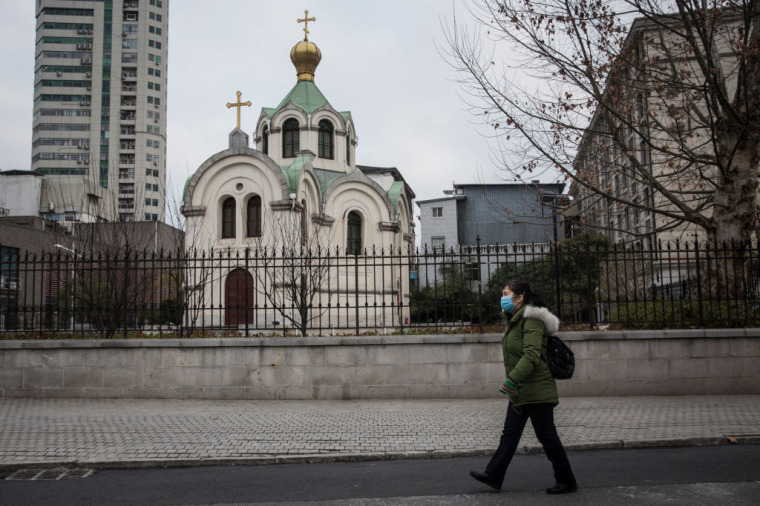 China's communist authorities are continuing their crackdown on Christianity by removing Bible Apps and Christian WeChat public accounts as new highly restrictive administrative measures on religious staff went into effect Saturday.
Father Francis Liu from the Chinese Christian Fellowship of Righteousness said in a tweet that some Christian WeChat accounts, including "Gospel League" and "Life Quarterly," were no longer available online, the U.S.-based persecution watchdog International Christian Concern reported.
When someone tries to access those accounts, a message reads, "(We) received report that (this account) violates the 'Internet User Public Account Information Services Management Provisions' and its account has been blocked and suspended."
Bible Apps have also been removed from the App Store in China, and Bibles in hard copy are no longer available for sale online either, ICC added. Bible Apps can only be downloaded in China with the use of a VPN.
Another sign of the ongoing crackdown is that bookstores owned by the state-sanctioned Three-self churches have increasingly been selling books that promote President Xi Jinping's thoughts and communist ideology.
"Even their WeChat accounts are turning into propaganda channels for CCP," ICC said.
On Saturday, new regulations on religion that China's State Administration for Religious Affairs released in February went into effect. The regulations' Article 16 under Chapter III states that Catholic bishops must be approved and ordained by the state-sanctioned Chinese Catholic Bishops' Conference.
According to the interpretation of the Union of Catholic Asian News, the regulations "indirectly assert that the election of Catholic bishops will be done by the state-approved system under the Chinese Communist Party's direction and the Vatican and Pope Francis will have no role in it […] It runs contrary to the laborious China-Vatican deal on the appointment of Catholic bishops, signed in September 2018."
A 2018 China-Vatican Agreement, renewed last year, permits the Chinese government to propose new bishops to the Vatican through its state-approved Chinese Patriotic Catholic Association, with the pope having veto power on the decision. At the time of the signing, the Vatican said it hoped the deal would promote unity among China's estimated 10 million to 12 million Catholics.
Further, Article 27 states that senior religious leaders will remain in their position for a term of three to five years, after which the individual must again submit their personal information to the authorities, said the U.K. based group Christian Solidarity Worldwide, explaining that it could be used to punish any criticism or failure to obey regulations by refusing their application to re-register.
The regulations in Article 3 include requirements that clergy "support the leadership of the Communist Party," CSW added. 
Furthermore, Article 12 stipulates that clergy must not "endanger national security" or be "dominated by foreign forces."
Last month, Asia News reported that Chinese authorities punished a man who provided a worship venue for believers, fining him $30,000 under the charge of hosting "illegal religious activities."
According to recently-released reports, religious persecution in China intensified in 2020, with thousands of Christians affected by church closures and other human rights abuses.
Under the direction of President Xi Jinping, CCP officials are enforcing strict controls on religion, according to a report released in March by the U.S.-based persecution watchdog China Aid. 
Christians in both official, state-run churches and house churches were ordered to fly the Chinese flag and sing patriotic songs in services.
Last October, internet censorship targeting Christians in China became so severe that even official government-sanctioned Christian groups started using the Chinese Pinyin initials "JD" to replace Chinese characters for "Christ," China Aid reported at the time.
Two official government-sanctioned religious organizations — the Christian Council of China and the Committee of the Three-Self Patriotic Movement of the Protestant Churches of China — updated titles and descriptions of all their books on "Tianfengshuyuan," their official WeChat bookstore, reported China Aid.
In 2018, the Chinese government banned the sale of Bibles at online bookstores across the country to comply with a "white paper" that dictated compliance with the "core values of socialism."
Australia's ABC News reported at the time that copies of the Gospels had been removed from online retailers following the release of a regime document titled "China's Policies and Practices on Protecting Freedom of Religious Belief."
The white paper declared that Chinese faith communities "should adhere to the direction of localizing the religion, practice the core values of socialism, develop and expand the fine Chinese tradition and actively explore the religious thought which accords with China's national circumstances."
China is ranked as one of the worst countries in the world when it comes to the persecution of Christians, according to Open Doors USA's World Watch List.
The communist regime's crackdown on religious freedom has also led the U.S. State Department to label it as a "country of particular concern" for "continuing to engage in particularly severe violations of religious freedom."
In an earlier interview with The Christian Post, the then-U.S. Secretary of State Mike Pompeo said it was "certainly the case that the Chinese Communist Party [engages in] efforts to stamp out religious freedom every place that they find."