Christian Army Colonel Under Fire for Promoting God, Prayer on Gov't Website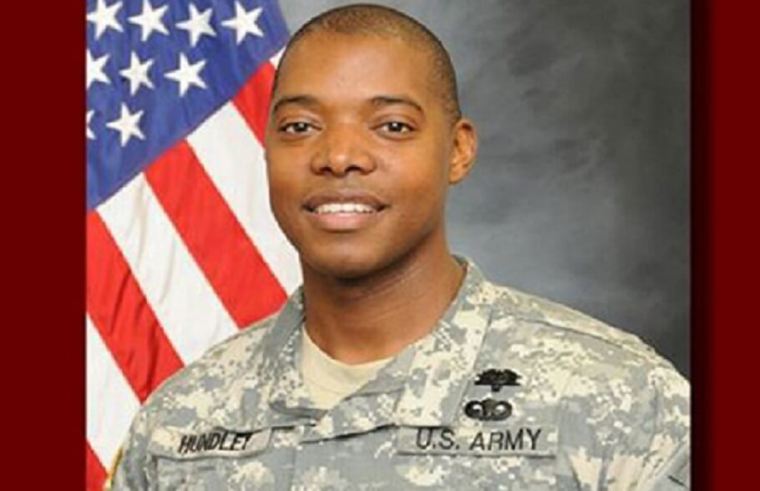 A Christian Army colonel who encouraged "increased prayer" to improve "spiritual fitness" on a government-run website is now under fire from a military group that has branded him a "religious extremist" and wants him punished for proselytizing.
In a recent motivational message for Health, the official website of the Military Health System and the Defense Health Agency, Col. Thomas Hundley promotes the Department of Defense's health theme for the month of January, "A New Year, A New You" using nuggets of faith.
"During this past holiday season, I took advantage of the opportunity to spend time with my 82-year-old grandfather, Mr. Jimmy Jordan of Millington, Tennessee. Although he doesn't move with the energy he once had, he is still the picture of health," began Hundley, who then goes on to talk about his grandfather's jovial personality and faith.
"You can't spend 5 minutes around my grandfather without hearing a comical old-school story or receiving biblical wisdom that can be easily applied to modern-day life. As we sat at the kitchen table, he gave me just the nugget I needed to apply to my health and fitness. He said, 'You don't need a whole lot to make it in this world. You just gotta give God a little something to work with. The Bible says that Jesus took two little fish and five loaves of bread and fed thousands. You know how He did that? He just gave God a little something to work with,'" wrote Hundley.
The colonel ends the message with five challenges, the first of which he encourages work on "spiritual fitness."
"Improve your spiritual fitness through increased prayer," he noted.
At the bottom of the message, the website clearly states: "Individual contributor articles are the personal opinions of the author and do not necessarily reflect the official policy or position of the Defense Health Agency, the Office of the Assistant Secretary of Defense for Health Affairs, or the Defense Department."
The Military Religious Freedom Foundation, a group that claims to have served more than 40,000 military-connected clients, said in a statement Tuesday that it had filed an official complaint about Hundley's "rogue" behavior on behalf of 18 U.S. Army families.
"Apparently, Colonel Thomas Hundley can't figure out whether he's an active duty senior Army officer or an evangelical Christian missionary? Further, DoD can't seem to, likewise, decipher whether they are paying him to be one or the other. Where the hell is the adult supervision for senior, active duty officer, Constitutional compliance at DoD?" asked Michael L. "Mikey" Weinstein, founder and president of MRFF in the statement.
"Colonel Hundley has absolutely no business or authority under American law to be conflating his Army officer rank, title and position with his professed evangelical Christian faith. He's doing it with some pretty powerful helpers. Indeed, the DoD and the United States Army are unlawfully allowing him to concomitantly push or spread his religious faith to everyone over the internet and, especially, to his many subordinates. Well over 99% of DoD personnel are of lower rank than Colonel Hundley," Weinstein continued.
Weinstein said of the 18 U.S. Army families he is representing in the complaint, a majority (11) are Christian.
"Hundley's unconstitutional proselytizing on official DoD websites and in other times, places and manners which are similarly violative of DoD regulations and the No Establishment Clause of the U.S. Constitution. Having filed an official Third Party Inspector General Complaint on behalf of its 18 Army clients, 11 of whom are practicing Christians themselves with the other seven being Jewish, Muslim and atheist, MRFF fully expects the Army to comprehensively investigate and visibly punish this religious extremist rogue officer to the full extent of military law," he said.
The Christian Post reached out to the Army for comment on Wednesday but no one was available to discuss the complaint.