Christian Bakers Refuse New 'Gay Marriage Rocks' Order, Despite Losing Discrimination Battle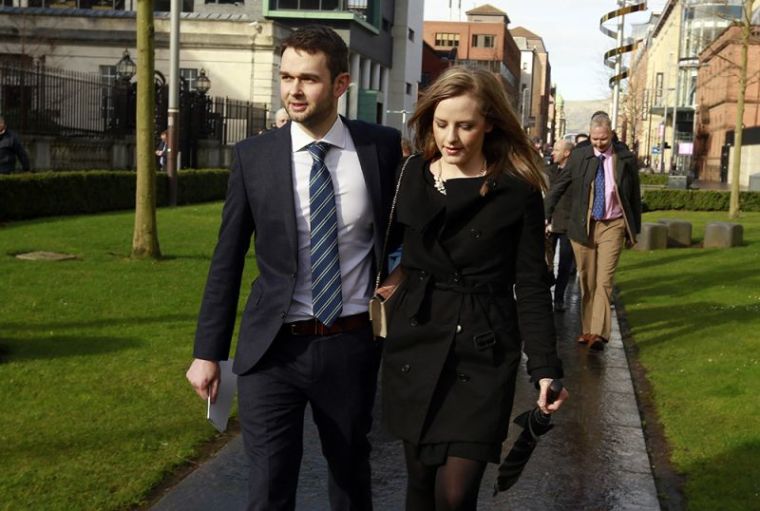 Daniel and Amy McArthur of Ashers Baking Company have reportedly refused a new order to bake an engagement cake with a pro-gay marriage slogan, six months after losing a legal battle over their rights to turn down orders that clash with their beliefs.
The Belfast Telegraph in Northern Ireland reported on Monday that Grainne McCann, a friend of one of the customers that successfully sued Ashers for refusing to bake him a gay marriage cake back in 2014, recently placed a new order for a cake online, but the order was rejected the following day.
"The wording we requested was 'Gay marriage rocks! Happy engagement, Andy and Joe! Lots of love xxx.' We were thrilled when Ashers accepted our online order, and full payment of £23.40 plus £20 P&P, but the next day they sent the cancellation note and a refund," McCann claimed.
"My gut instinct told me the cake was refused because it celebrated gay marriage," she added.
McCann noted that Ashers was more than happy to make her a separate christening cake for her goddaughter Leila, and the company even offered to drive the cake to its destination in Dublin.
"This was terribly kind, but I felt angry and sad that Ashers' attitude to gay people is so different," she said.
McCann indicated that she "does not want to sue," but suggested others might take action.
The McArthurs lost their appeal last year against a ruling that deemed their refusal to make gay marriage cakes, due to their evangelical Christian beliefs, to be discriminatory against gay people.
The couple have insisted that they are not homophobic, and vowed that they will remain true to their beliefs.
"We're disappointed with the way it went. They didn't consider how much our conscience affects us as Christians, in how we run our business, but we still believe that God is in control," Daniel McArthur said following the ruling.
As for the "homophobic" label, he said, "I think whenever we've been called those names, the people calling them maybe don't fully grasp the arguments and what's at stake.
"Or that as Christians, how our beliefs affect every part of our lives, including running our business, and the decisions that we make in our business."
Northern Ireland's Lord Chief Justice Sir Declan Morgan had argued in his decision that the McArthurs would not have been forced to support gay marriage even if they had to bake a cake with such a slogan.
"The fact that a baker provides a cake for a particular team or portrays witches on a Halloween cake does not indicate any support for either," Morgan said at the time.
James Orr, a McDonald post-doctoral fellow in theology, ethics and public life at Christ Church, University of Oxford, told The Christian Post in December that anti-discrimination laws are increasingly being "weaponized" against Christians in the U.K., however.
"What happened at Ashers Bakery was a protection of an ideology, a protection of an idea. An idea that is plainly political," Orr told CP at the time.
"No one was discriminated against. They weren't discriminating against the customer," he argued, noting that the Christian couple were opposed to endorsing the customer's idea, which is a choice that should be protected under the law.