Christian Band 'We Are Messengers' Involved in Fatal Tour Bus Accident (Video)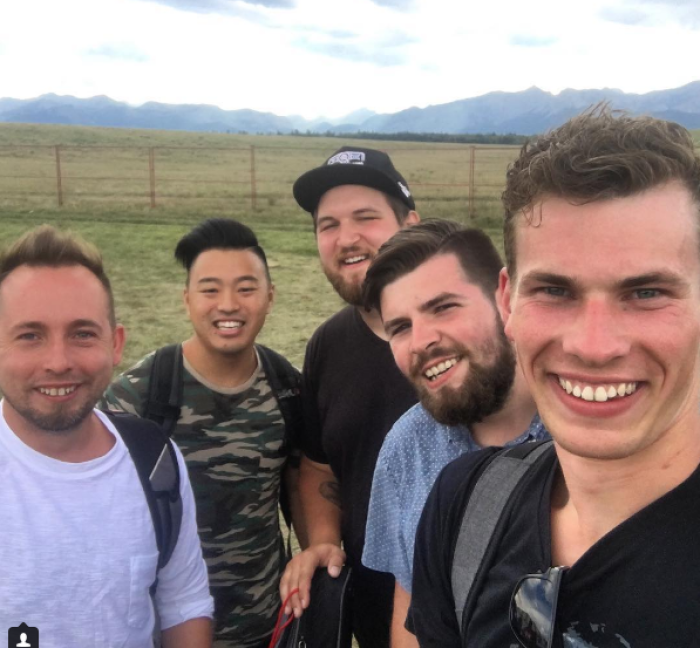 While out on the the road on tour this past weekend, Irish worship band We Are Messengers was involved in fatal car accident just south of Atlanta.
The band first addressed the accident in a statement on Facebook.
"The members of We Are Messengers pray for peace for the family of the person who died on the scene. They are also deeply grateful for the support of so many in this time," the post read.
Frontman Darren Mulligan also somberly took to Facebook live with more details, in a video that has been seen almost 100,000 times.
"We should all be dead but the Lord is good. God is still good, even in the tragedy that we've all been apart of, God is still good. The devil's trying to tear us apart, our family, what we do, this ministry. He's not going to win. We're going to press in, we're going to keep loving. We're going to keep chasing after what God has put in our hearts," the Ireland native said with his wife by his side.
"When all of this is said and done I hope that we can all love each other the way Christ did," he added.
Mulligan explained that on Sunday, March 26, at around 4 a.m., a car with no lights on was stopped on the right hand lane of the I - 75. We Are Messengers' tour bus happened to be traveling northbound on that same road. Upon seeing the car, the driver attempted to avoid the stopped vehicle, but it was too late and the two vehicles collided immediately, resulting in an explosion.
Tragically, the person stopped in the unlit vehicle did not survive. Very remorseful, Mulligan explained that his heart is broken over the loss of a life. At the same time, he was very grateful that every member of We Are Messengers made it out alive.
He explained their escape as a "miracle" from God, claiming that it had to be a supernatural occurrence as to why the trailer did not tip over and that their door was swung open helping them all to escape, although no one touched it.
Mulligan revealed that the band safely watched on the sidelines as their bus carrying all of their tour equipment went up in flames.
Despite this tragedy, Mulligan assured fans that the band will pull it together and go do what the Lord called them to do. Starting in April, they are scheduled to tour in North Carolina, Massachusetts and New York in the first few days.
A YouCaring page has been set up to support the band and their need to replace personal equipment. They want their followers to also continue praying for the family of the person who died.
Visit the We Are Messengers website for more information.