Christian Charity 'Homes of Hope' Seeks to Build 25 Homes for the Poor in 48 Hours Over Memorial Day Weekend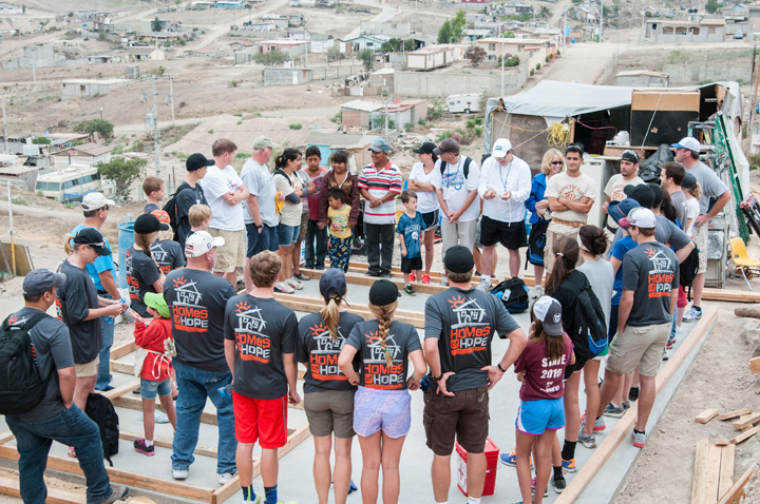 A California-based Christian youth charity is seeking to build 25 homes for the poor in Mexico over the span of only two days.
Known as "Homes of Hope," the San Diego chapter of Youth With a Mission's project, will focus on building 25 homes in Mexico during Memorial Day weekend.
Sean Lambert, founder and president of YWAM/San Diego, told The Christian Post that the largest number of houses his charity has ever built in two days before this project was 13.
"We knew building 25 homes in a 48-hour window was going to be challenging, but all along the way, God just seemed to bless the idea," said Lambert.
"We have 440 volunteers signed up to build along with a 150 of our full-time staff coordinating everything. It's a massive effort but it's really fun and a joy to see it all come together."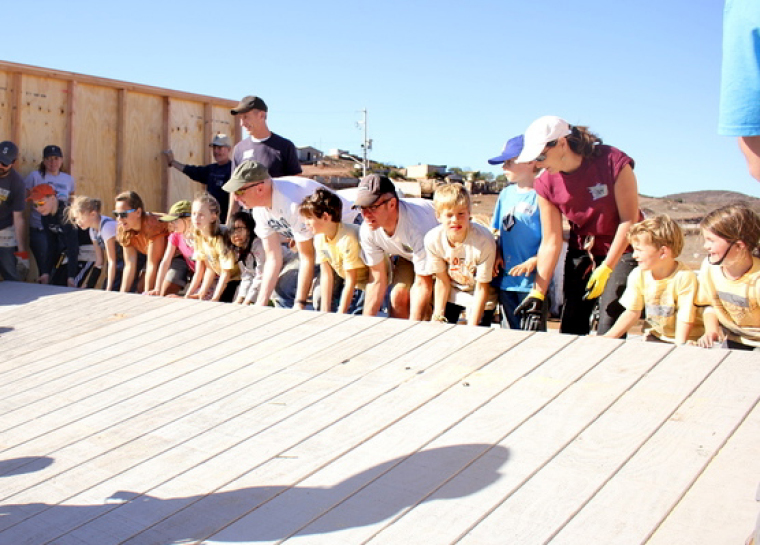 Lambert and his wife founded YWAM back in 1990 and since then the organization boasts of building over 5,000 houses for the less fortunate in 19 countries.
For their Memorial Day weekend project, YWAM has among its volunteers 17 Olympians, most of whom are medalists, along with Connor and David O'Leary, the father-son cancer survivors who won last year's "The Amazing Race" on CBS.
Lambert told CP that he believes the reason many noteworthy people are taking part is because over the years "we have found that people are looking for a way to give back that involves more than just writing a check."
"Every Home of Hope funded is built by the group that raises the money for the house to built. There is such amazing energy and joy in the Homes of Hope program, it's very contagious," said Lambert.
The home themselves will be modest in their décor, made with a concrete foundation and wooden frame along with expert supervisors present. Typically 15 to 20 volunteers build one of these houses.
Lambert explained to CP about the theme of "sufficiency" undergirding the style and manner of homes scheduled to be built this weekend.
"They consist of three windows and a door, with a sheetrocked interior, two bedrooms and a living room/kitchen area," said Lambert.
"Jesus Himself grew up in sufficiency. It's God's heart that everyone has the basics of food, water, shelter, healthcare, and clothing. A Home of Hope provides a very sufficient and beautiful small home for the family to live in."