Christian Childhood Sweethearts Found Dead in 'Demonic' Murder-Suicide After Attending Church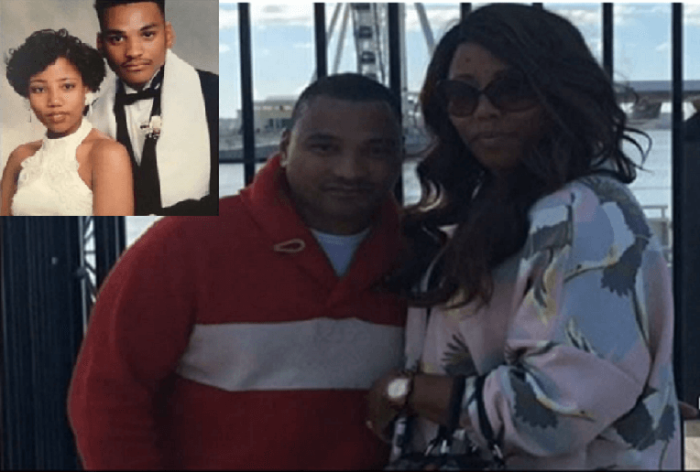 A day that began with a longtime Christian couple worshiping in church ended tragically Sunday night in an apparent murder-suicide that their pastor has called "demonic."
Police told NBC Washington that 40-year-old Andre T. Howell, a chief petty officer in the Navy, fatally shot his 39-year-old wife, Naomi H. Howell, then turned a firearm on himself in their Lansdowne townhome in Leesburg, Virginia.
The couple's young daughter, whom several reports list as between 4 and 5 years old, was inside the home at the time of the incident but wasn't physically harmed. The couple have a second daughter together who was reportedly away at college at the time.
"I feel so, so sorry for them. They were the nicest couple in the neighborhood," one neighbor who didn't want to be identified, told NBC Washington.
Michelle Thomas, pastor of Holy & Whole Life Changing Ministries International where the childhood sweethearts worshipped, said the couple was having marital problems, but noted there were no signs of any immediate trouble when she saw them on Sunday.
The God-fearing husband, she explained, was looking forward to his week when she spoke with him and appeared "excited."
"He was very excited. He told me he was just preparing for the week. … He watched the game with some of our other friends," Thomas told NBC. "This is absolutely shocking and devastating."
"If we're looking for rational explanation we will never find one here because these were God lovers. This should not have happened. It's demonic," added Thomas. The Christian Post contacted church staff Tuesday for further comment from Thomas but she was unavailable.
Several clips from what appears to be her Sunday sermon about the willingness of Christians to suffer were posted on the church's Facebook page Sunday night.
"I tell you, you have to be willing, if you're going to name the name of Jesus, you have to be willing to suffer with that crown of thorns upon your head. If you're going to name the name of Jesus and rise with all righteousness, you've got to suffer the things of the cross," Thomas declared in one clip.
Ivana Robinson, who told NBC the Howells were like an aunt and uncle to her, said people were aware that the couple were having problems but had no idea how bad things were.
"At the time, things were going on, and people knew, but nobody knew how serious it was," said Robinson. "So it's like you think that you could have changed something and it would have been different if you were more there and around."
Some of the video clips on the church's Facebook page appear to show Naomi Howell inside the church but CP was unable to confirm this in time for this report.
The police are still investigating the incident and it's unclear if the couple's young daughter witnessed the her parents' deaths.