Christian Convert Explains Why She Wanted to Go to Hell as a Muslim, How Her View of God Changed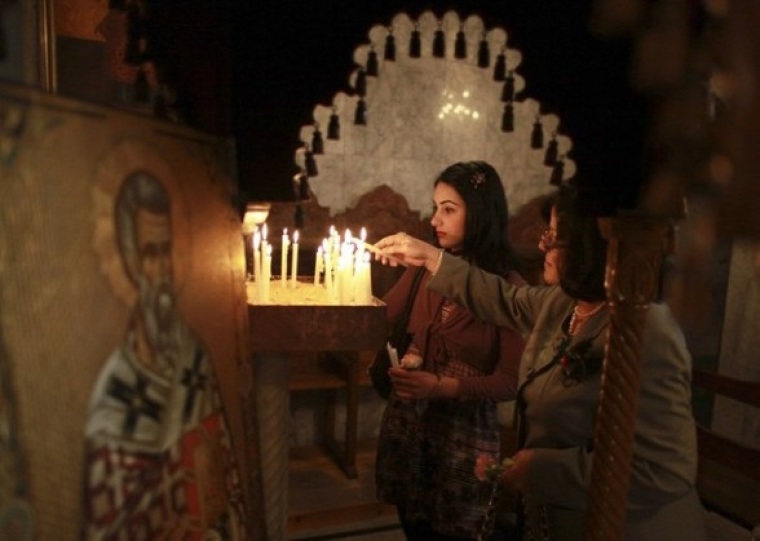 A Palestinian Christian woman has explained how her views on God changed when she converted from Islam, and why she wanted to go to Hell as a Muslim.
Nadia, the young woman identified in an Open Doors USA article last week, said that she has always wanted to live closer to God, including when she was a Muslim in her teenage years.
Her family was not very religious, however, and so in her quest for faith she became involved with a friend of hers who started living as a fundamentalist Muslim.
"My friend was very positive about it," she recalled.
"I always had my doubts; I never liked the idea of women having to cover themselves while the men are allowed to have four wives. But it seemed to work for her, so I decided to try it. I began reading the Quran, mainly focusing on the position of women."
When she read the portions of the Islamic holy book that talk about husbands being given authority to beat their wives, however, she became very angry, and decided she wanted nothing to do with God if that is how women are to be treated.
"This whole experience just left me angry at God," Nadia said. "I shouted at Him: 'All the people I know want to go to Heaven. But if this is really your story, I'd rather go to Hell.' I wanted so much more from God than what I read about him in the Quran."
Months after giving up on religion, however, she overheard two Christian colleagues at her workplace talking about God's love. They started showing her Bible verses about God's love, which she began embracing despite initially concluding based on the Quran that God must be awful.
Still, she was reluctant to become a Christian, knowing full well that it could cost her her family, friends, and even her life.
Some time later when she was swimming with friends, she was caught by a strong current, and started to drown.
Thinking that her life was about to end, she thought about her conversations with her Christian colleagues, reflecting that she had still not embraced Heaven due to her perceptions from the Quran.
"I also realized the place where I was going to, the place that I had chosen. Hell," she recalled.
"Right at that moment, I felt a hand dragging me out of the water. Lifeguards had shown up. They told me this was a very dangerous part of the sea with treacherous currents."
As she recovered in bed, she felt the call to turn to God, and began praying.
"I said, 'God, save me.' Then I started to talk out loud. Now I know this was the Holy Spirit within me. I started confessing. I kept repeating out loud: 'Jesus is the way, the truth, and the life.' I kept repeating that for maybe 10 minutes."
She said that she also realized that compared to the teachings of Mohammed, such as commanding women to wear a hijab, "Christ is so different, so full of love."
While some in her family accepted her new-found faith, her father had a heart attack when the conversion was made known to him. He ordered Nadia to leave the family and the community.
Years later, when Nadia became one of the leaders in a network of Palestinian believers, she improved her relationship with her father, and even had him accept an offer for prayers for his health.
As Open Doors pointed out, Christians living in the Palestinian Territories face severe hardships, given that Palestinian society deems conversion from Islam to Christianity unacceptable, while their Arab ethnicity results in various restrictions from the Israeli side.
An evangelical ministry separately said in May that the dwindling Palestinian Christian community is struggling to survive in the land where Jesus Christ was born.
"We all need Christ, but in Palestine, it's the land of Christ, and that's an issue and a problem, and I will say a challenge and a potential at the same time. The challenge is that this is the land of Christ where He was born, where He gave His life as a sacrifice on behalf of all the [world]," Bethlehem Bible College's President Jack Sara told Mission Network News at the time.
"It's the birthplace and the resurrection place, and the Holy Spirit place. And the Church, it started there. Yet, nowadays Christians don't make up even 1.5 percent of the total population," Sara added.