Christian Couple Tied and Beaten by Indian Mob for Ditching 'Old Gods' for Jesus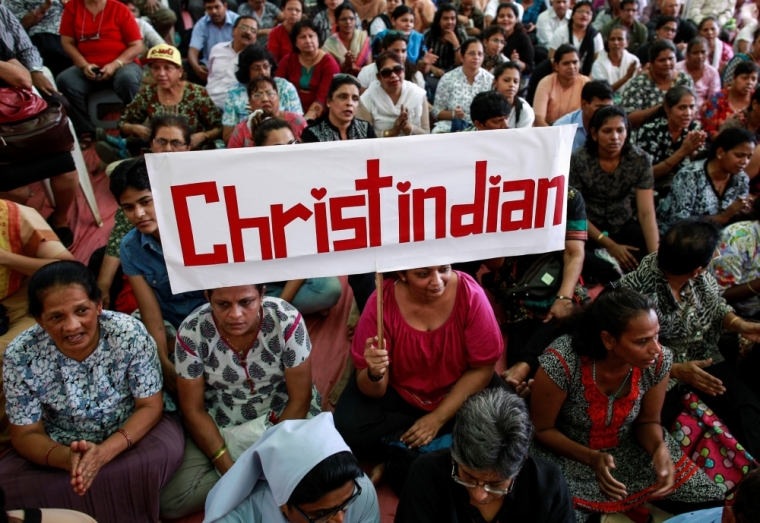 An Indian couple has detailed how they were tied and beaten by a mob of neighbors over their refusal to deny Christ and participate in a local religious ritual.
Open Doors USA, a nonprofit persecution watchdog that operates in over 60 countries around the world, has shared the story of how God saved a woman named Preeti and her husband from an angry mob.
Preeti and her husband (name unknown) recalled while recently speaking with an Open Doors partner one day in which they were chased down with spears, swords and other weapons by a group of about 30 to 40 locals.
The reason? Because they told the people of their village that they would not participate in their local ritual because they had left their "old gods" and found Christ.
The couple's response caused unrest in the community and immiediately put their lives in danger.
As the couple was being chased, Preeti reported that the mob tried to rape her and even tore some of her clothing.
According to Open Doors, Preeti and her husband were tied down with ropes and beaten by the neighbors.
Fortunately, the couple was able to escape and fled different directions.
"Somehow God saved me that day," Preeti was quoted as saying.
As the mob chased after the couple, Preeti said that she hid in another home in the village. Although the homeowners were not Christian, they allowed Preeti to hide out there until the rain came. The precipitation dispersed the mob and allowed Preeti the opportunity to flee to a pastor's home in another village.
Her husband eventually made it to the pastor's home in the other village but not before sustaining multiple injuries.
"Though I am still fearful to return to my village, I am comforted by God," Preeti, who recently attended an Open Doors persecution training event, explained.
The experience that Preeti and her husband faced for their love in Christ is not uncommon in certain parts of India.
Open Doors ranks India as the 11th-worst country in the world when it comes to Christian persecution.
One of the main sources of persecution of Christians in India is Hindu radicals. In many cases, Hindu radicals are able to persecute minorities with a level of impunity given to them by local authorities.
Additionally, many Hindus have felt emboldened by the fact that the national government is led by the Bharatiya Janata Party, which has close links to the Rashtriya Swayamsevak Sangh Hindu nationalist group.
In July, an Indian pastor and his son were beaten with sticks and clubs by a group of Hindus while on their way home from a prayer meeting in the Madhya Pradesh state.
Pastor Ramesh Vasunia told International Christian Concern that when he tried to file a police report about the attack, he was threatened with arrest.
"[The officer] told me that he will send me to jail for preaching about Jesus and said, 'Don't you know that the BJP is in power?'" the pastor claimed. "I couldn't argue further with the police officer as he spoke same language as the attackers. We had nobody to defend us."
Early last month, a 9-year-old girl was gangraped and strangled with wire after she converted to Christianity in the Punjab state.
In Madhya Pradesh, Pastor Singh recently told ICC that several families have stopped attending his church because of threats from Hindu radicals.
"Prior to May this year, around 200 people used to worship regularly in my church," Singh said. "But now only 50 to 60 people attend my church on Sunday. They are under tremendous pressure from Hindu radicals."
Earlier this summer, 10 Christian families in the Jharkhand were driven out of their homes over their refusal to denounce Christ and embrace Hinduism.
Just about 80 milies north of Hyderabad, Hindu radicals reportedly destroyed a church building in July. Christian leaders feel it was an attempt to get Christians to leave the town of Sangameshwar.
Hindu radicals have also displayed a pattern of accusing Christians of forced conversion, which is a crime in certain Indian states that can be punished with imprisonment.